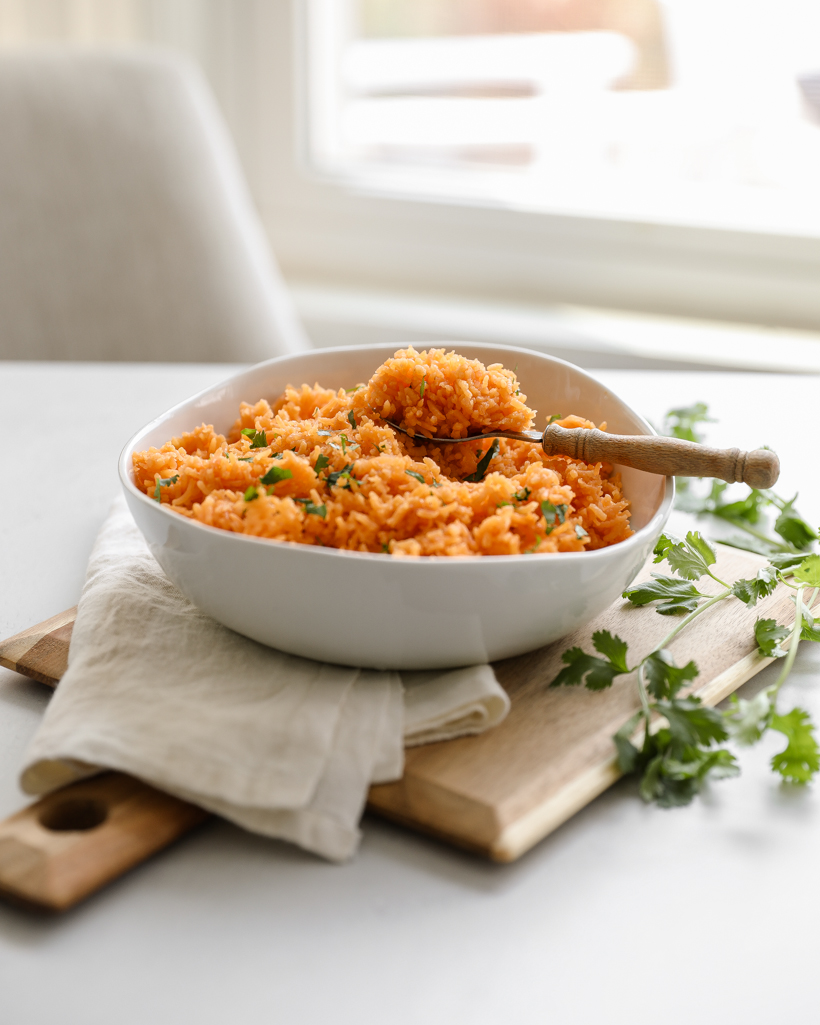 Discover the secret to making the most flavorful and fluffy Mexican rice with this foolproof recipe. In just a few simple steps, you can make a mouthwatering side dish that pairs perfectly with any Mexican-inspired meal!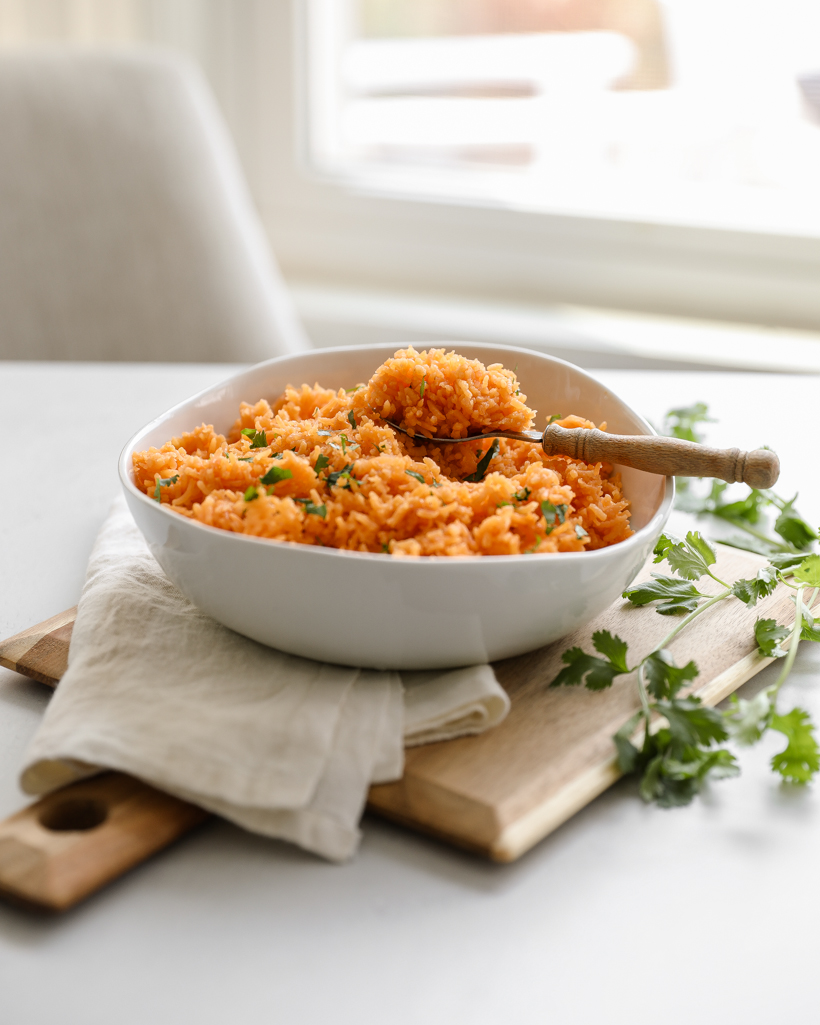 For years while dating Oscar, I attended dozens and dozens of birthday parties, holidays, and family gatherings and ate some of the most amazing authentic Mexican food I've ever tasted. No matter what was on the menu, this staple rice dish was always served and often made by Oscar's mom, Juanita.
On numerous occasions, I tried to replicate her rice at home when I would cook for Oscar, but it never was the same. Shortly before he passed, I finally discovered the "secret" ingredient and bought a huge container that has now sat in my pantry for months unused.
In an effort to work through my grief every time I open the pantry and see that bottle, I texted his mom recently and asked for some advice on how she makes her rice that is always so fluffy and flavorful.
While I can't say that this recipe is exactly the way she makes it – most really good cooks rarely follow a recipe or use exact measurements. I do think this is pretty darn close, and I can't help but imagine Oscar looking down smiling with pride. 🖤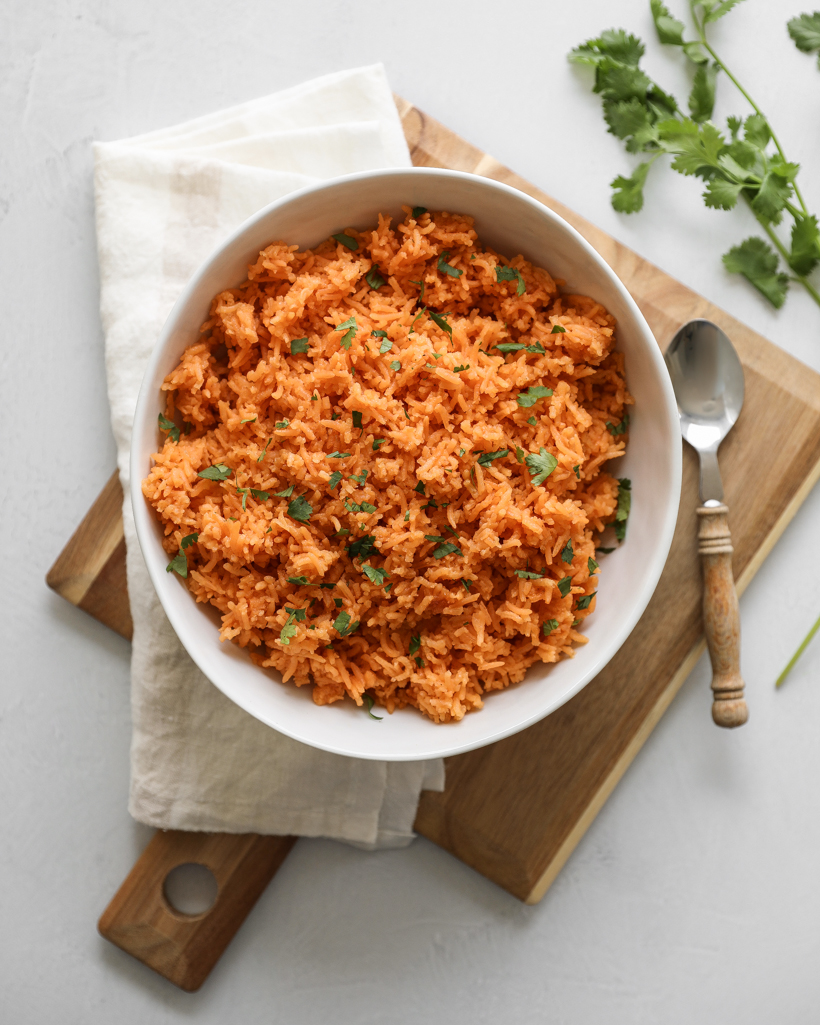 And I hope every time you make this recipe, you think of Oscar and his big, beautiful Mexican family. I'm so grateful to have been "adopted" by them. 🥰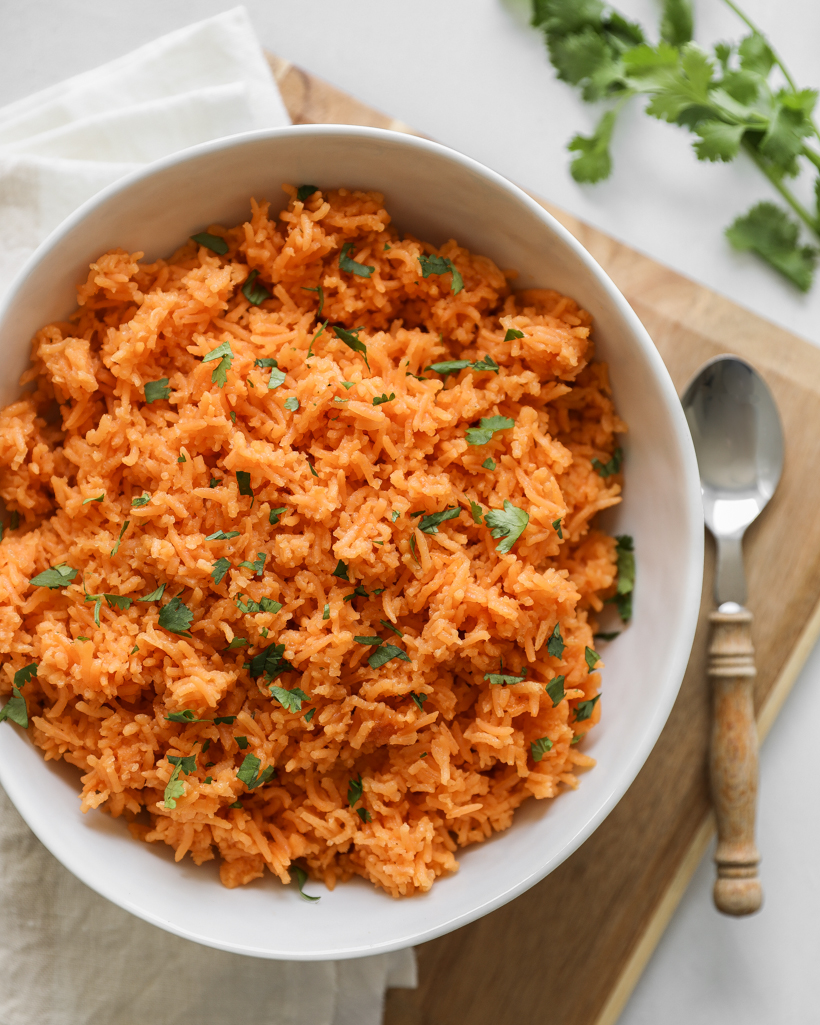 Top tips for the perfect fluffy (not sticky) rice:
Rinse your rice in cold water before cooking to remove some of the starch.
Sauté the uncooked rice in a little olive oil to lightly toast before adding the liquid. Stir frequently to make sure the rice doesn't burn.
Once you add the liquid and seasonings, give it a good stir once to combine all the ingredients. Put the lid on the pot, and do not stir it again until it is finished cooking.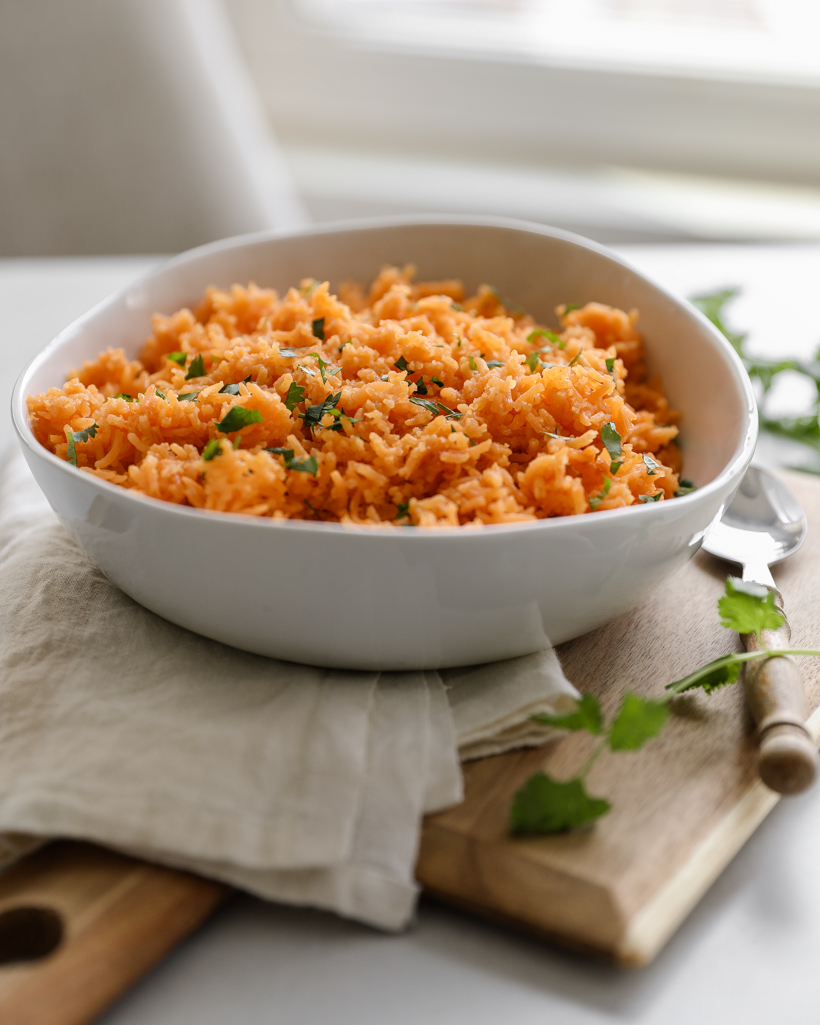 Mexican Rice
INGREDIENTS
1 tablespoon olive oil
1 cup long-grain white rice
2 ½ cups water or vegetable/chicken broth
1 ½ tablespoons Caldo de Tomate (tomato bouillon with chicken flavor) – I use this brand
½ teaspoon garlic powder
½ teaspoon onion powder
INSTRUCTIONS
Rinse the rice in cold water in a fine mesh strainer and set aside.
Heat oil in a large saucepan over medium-high heat. Add rice and stir frequently until the rice is lightly toasted, about 5-10 minutes.
Add the water or broth, tomato bouillon, garlic powder, and onion powder, and stir to combine.
Bring to a boil, then reduce heat to low and cover. Simmer for 20 minutes, or until all the liquid is absorbed.
Remove from heat and fluff with a fork.
SHARING IS CARING! IF YOU MAKE THIS RECIPE, TAG @LIZLOVEGROWSWILD ON INSTAGRAM!
---
Our Store: Grow + Gather
Shop my Posts | Shop my Amazon Store
Join our Community | Follow on Instagram
Follow on Pinterest | Follow on Facebook