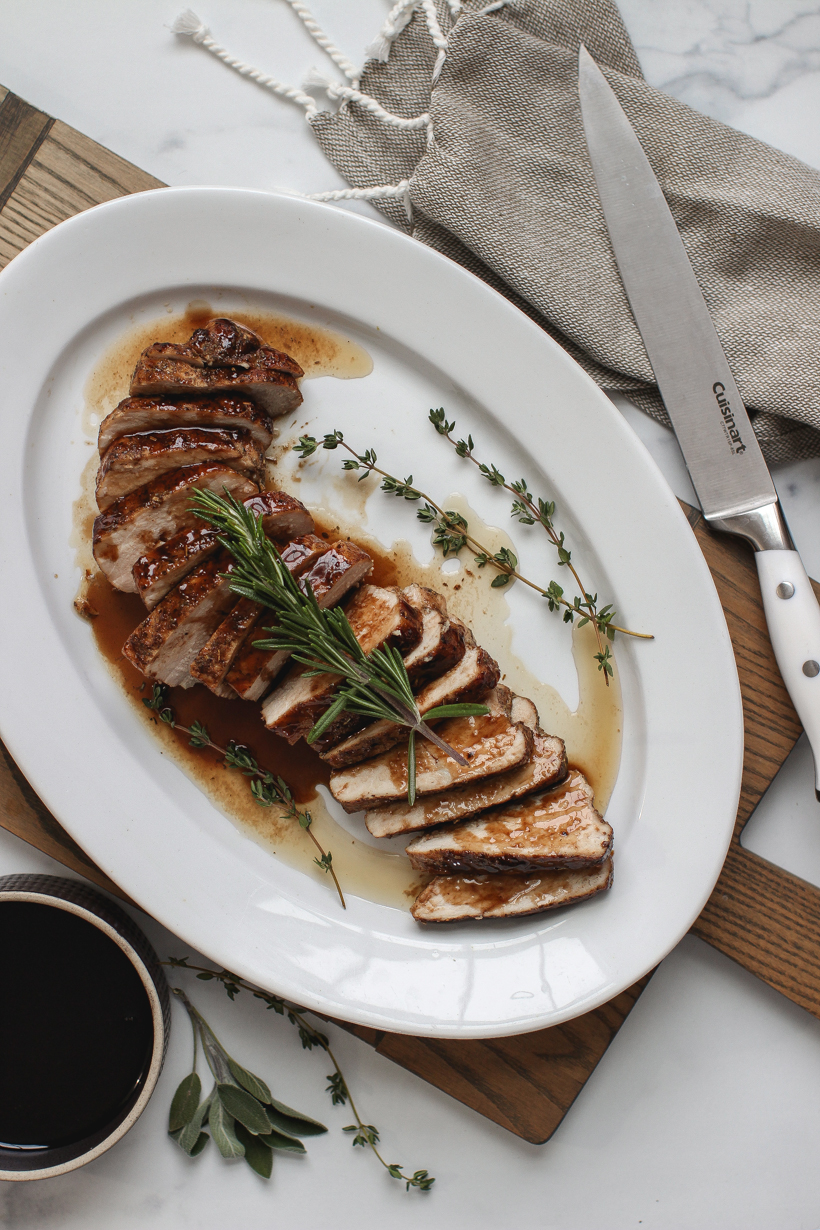 ---
Easy oven roasted pork tenderloin topped with the most delicious homemade balsamic glaze. Perfect for a simple weeknight dinner, and great for meal prepping and leftovers!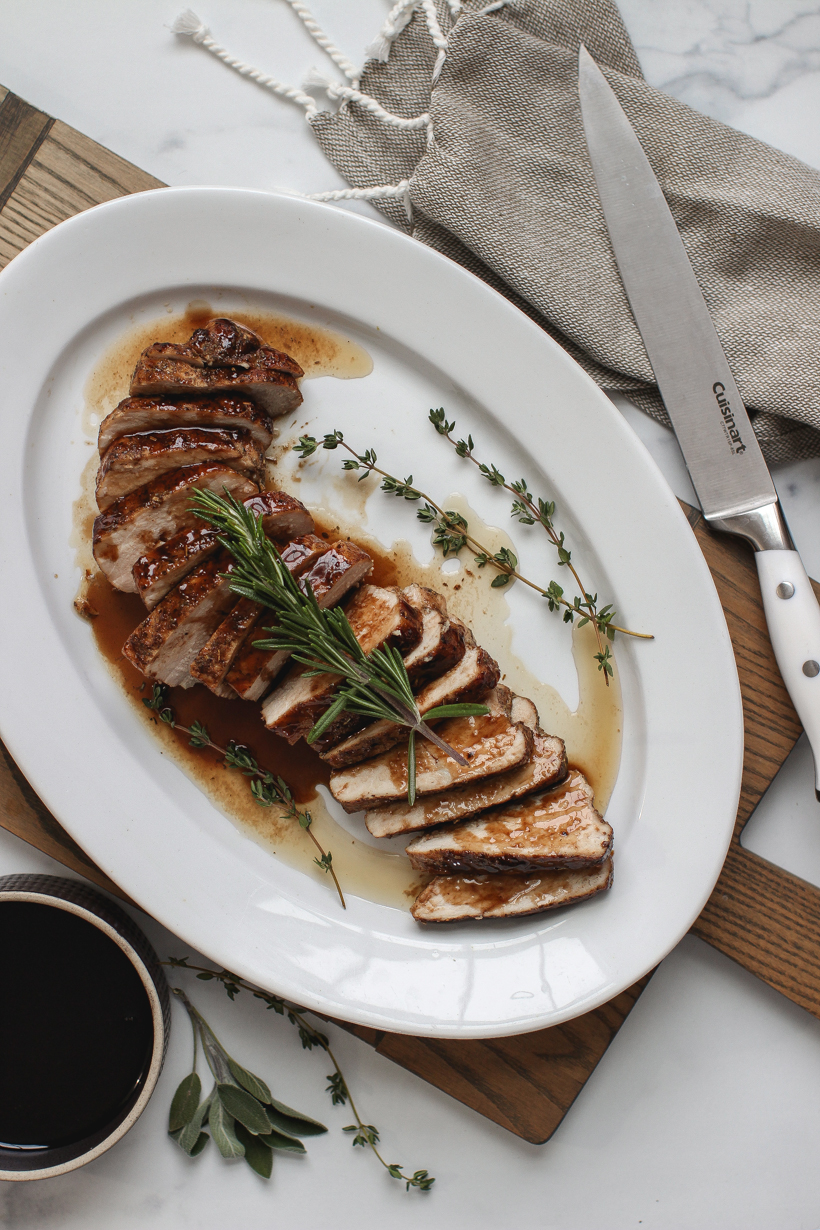 Years ago I started a tradition with my family to bring us all together for a meal and reconnect after a busy week. I would cook a good meal – the kind you usually don't have the time or energy to mess with on weeknights. We would always have dessert – in the summer I'd take them out for ice cream, and in the winter I'd bake something at home. We'd sit together talking about our week, our highs and lows, plans for the days ahead. Sometimes we'd watch football after the table is cleared, and other times napped on the couch with full bellies while attempting to watch a movie.
The boys started calling our weekly tradition Sunday Supper, and it became something they looked forward to every week. Our little party of 3 has grown over the years with significant others, friends and extended family often joining us. I'm not sure I realized back then how meaningful this little dinner tradition would end up becoming as the kids grew older and our lives shifted and changed. But it's genuinely changed our family dynamic and bond, and no matter how exhausted I am by the end of the week, I wouldn't give up our Sunday Supper for the world.
And now I want to invite YOU to join our Sunday Supper. I want to share this tradition and the recipes we make so you can share them with your own family. Once a week, once a month – whatever works best for you. I hope you'll join me on this journey, and I can't wait to hear about the special memories you begin to create.
And now on to the recipe…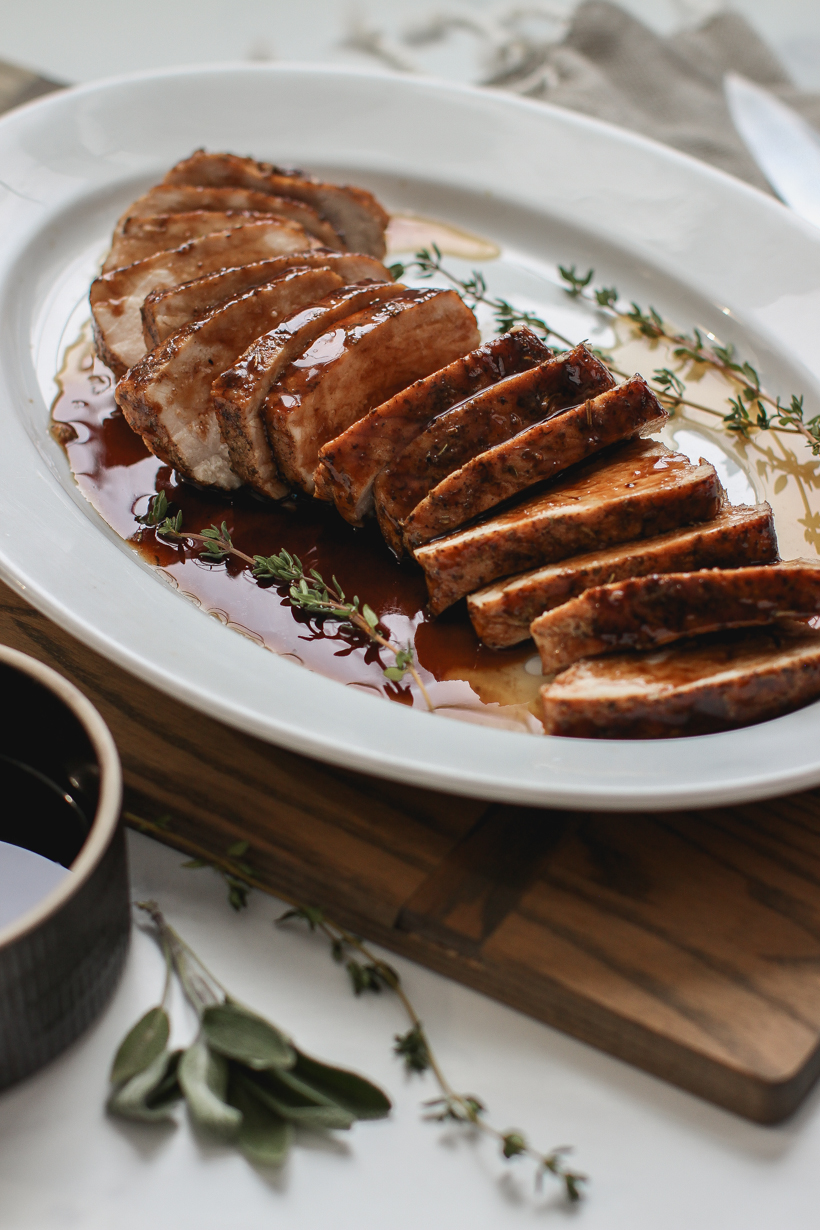 I'm always looking for ways to cook a simple, delicious, lean protein that isn't dry and flavorless. Slicing into this tenderloin is so satisfying when you see just how tender and juicy the meat is, and it really is not complicated at all. I like to make the balsamic glaze first because it does require some attention and frequent stirring to make sure it doesn't burn or boil over. Once that's done, you season the meat well, sear it in a hot pan for just a few minutes, and pop it in the oven.
The glaze gets brushed onto the pork before, during, and after cooking to keep the meat moist and add a ton of flavor. After it comes out of the oven and rests a few minutes, slice it up and drizzle some extra glaze on top. Tip: It tastes amazing on top of veggies! Such a yummy dinner to feed the whole family, and it is fantastic for leftovers or meal prepping too. I hope you enjoy this recipe!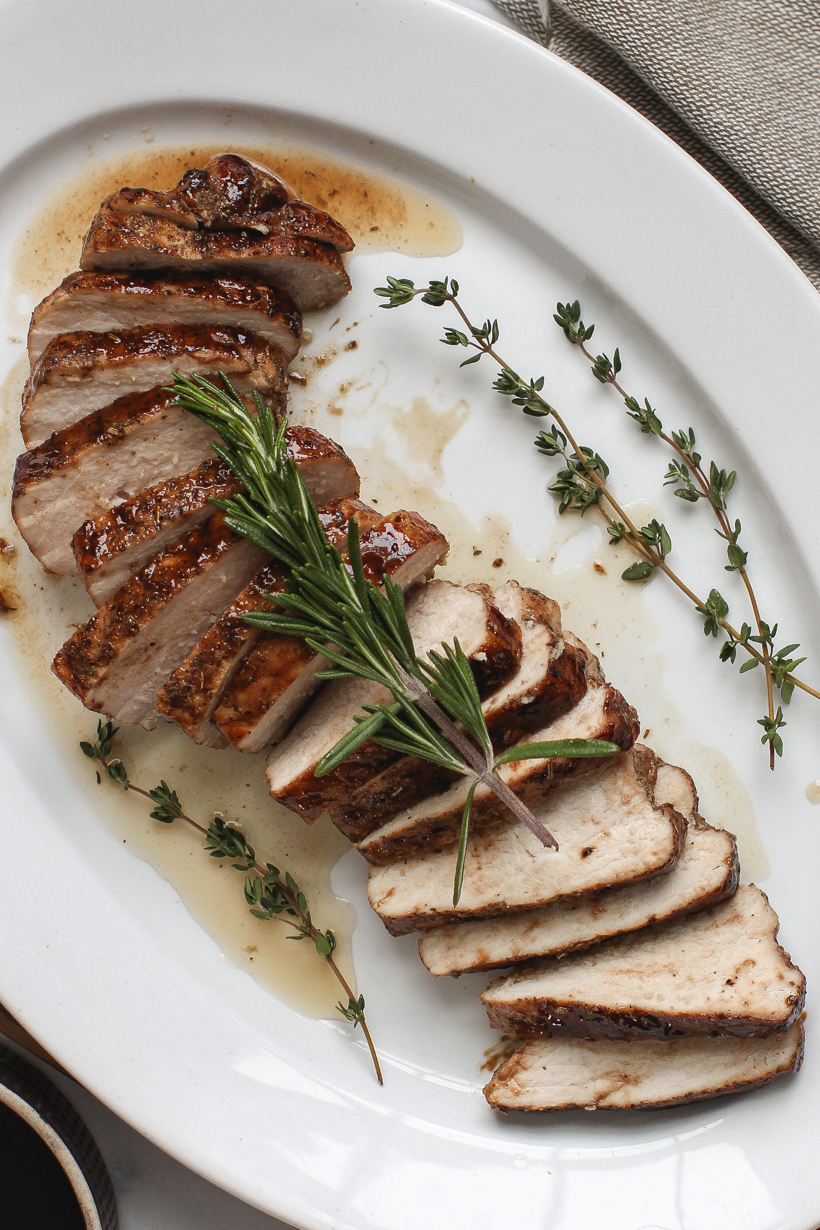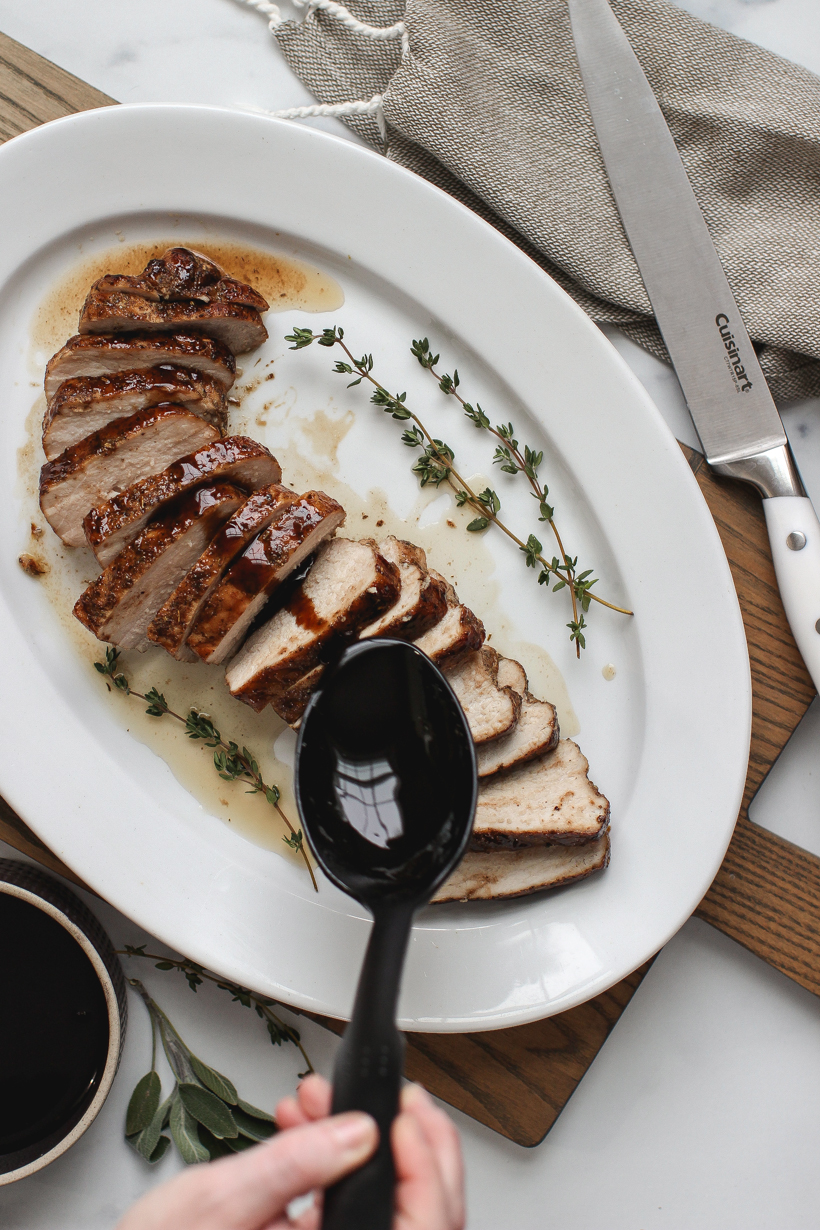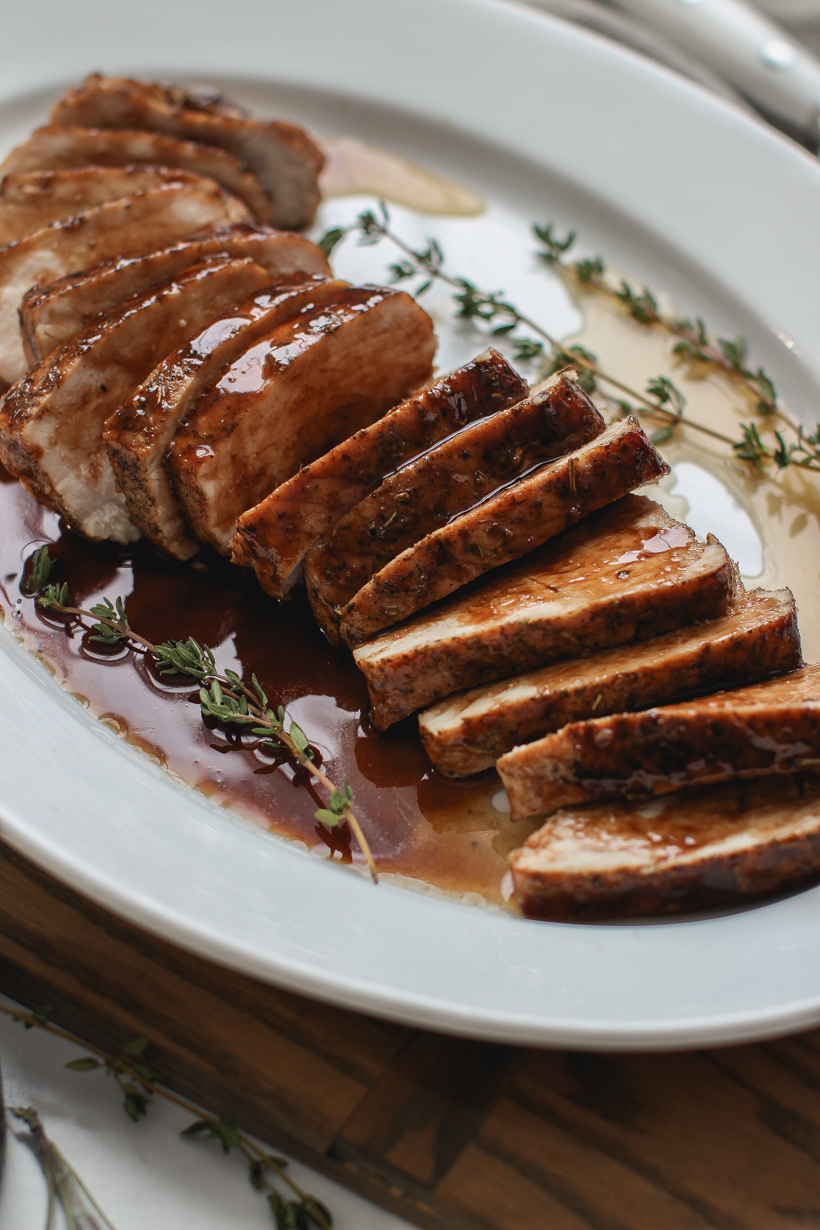 Balsamic Glazed Pork Tenderloin
INGREDIENTS
For the tenderloin:
1-2 pork tenderloins (2-3 pounds total)
1 tablespoons olive oil
1½ teaspoons dried Italian seasoning
1 teaspoon garlic powder
½ teaspoon salt
¼ teaspoon pepper
For the glaze:
½ cup brown sugar
½ cup chicken broth (or water)
¼ cup balsamic vinegar
2 tablespoons soy sauce
1 tablespoons corn starch + 2 tablespoons cold water
INSTRUCTIONS
In a small saucepan combine brown sugar, chicken broth, balsamic vinegar and soy sauce. In a small bowl, combine cornstarch with 2 tablespoons cold water and pour into the saucepan. Cook over medium heat 4-6 minutes, stirring constantly and watching closely so the mixture doesn't burn or boil over. As soon as the glaze thickens and starts to bubble, remove from heat and set aside.
Preheat the oven to 375 degrees and line a baking pan with foil lightly coated with nonstick cooking spray.
Combine Italian seasoning, garlic powder, salt and pepper in a small bowl and rub mixture all over the pork tenderloin. Note: If the pork is wet when you remove it from the package, dry it with a paper towel first to help the seasoning stick to the meat better.
Heat olive oil in a large skillet over medium-high heat. Once the oil is hot, add pork to the skillet, searing all sides for 1-2 minutes each. Transfer to the prepared baking pan and brush all sides with the balsamic glaze.
Bake for 15 minutes, then remove from the oven and brush with the balsamic glaze again. Continue cooking for another 10-15 minutes (depending on the size of your tenderloin) or until a thermometer inserted into the center reads 145-150 degrees.
Remove from the oven and lightly tent with foil. Allow to rest for 5-10 minutes before slicing. Serve with additional glaze on top of the pork or on the side.
If you try this recipe, please share! I would love to see what you made and hear your thoughts. It helps me know what to share next! Be sure to tag me @lizlovegrowswild on your Instagram stories so I can see. xoxo Liz
---
MORE RECIPES TO TRY: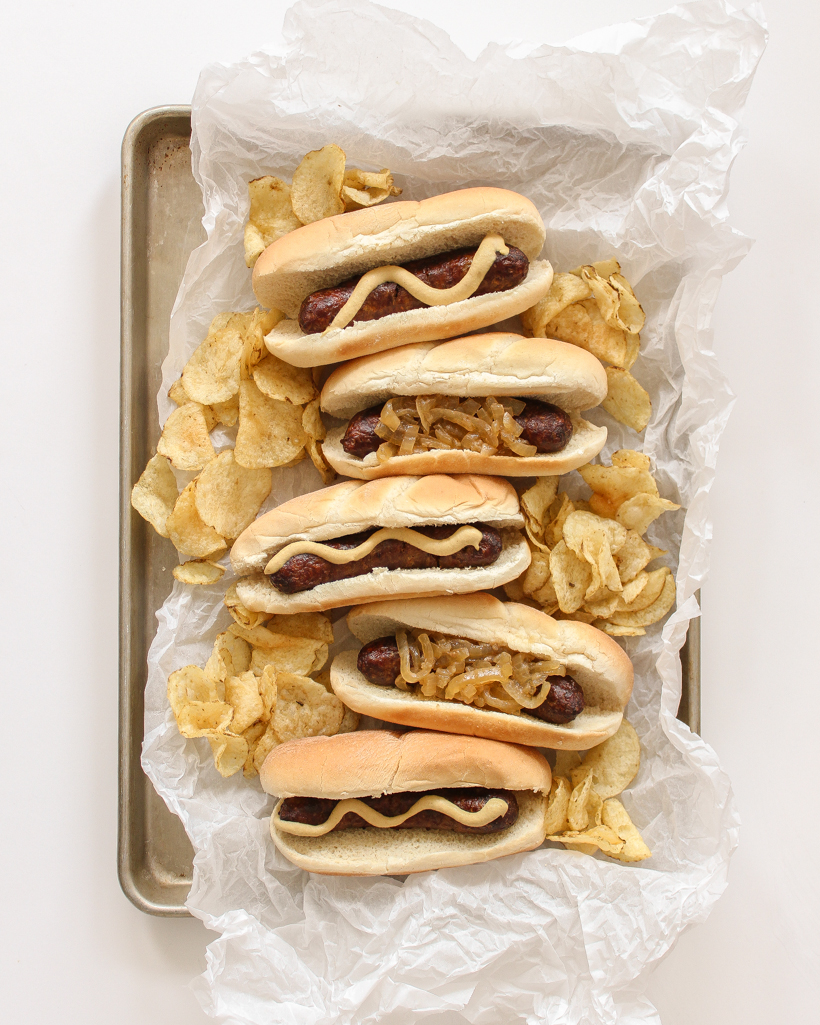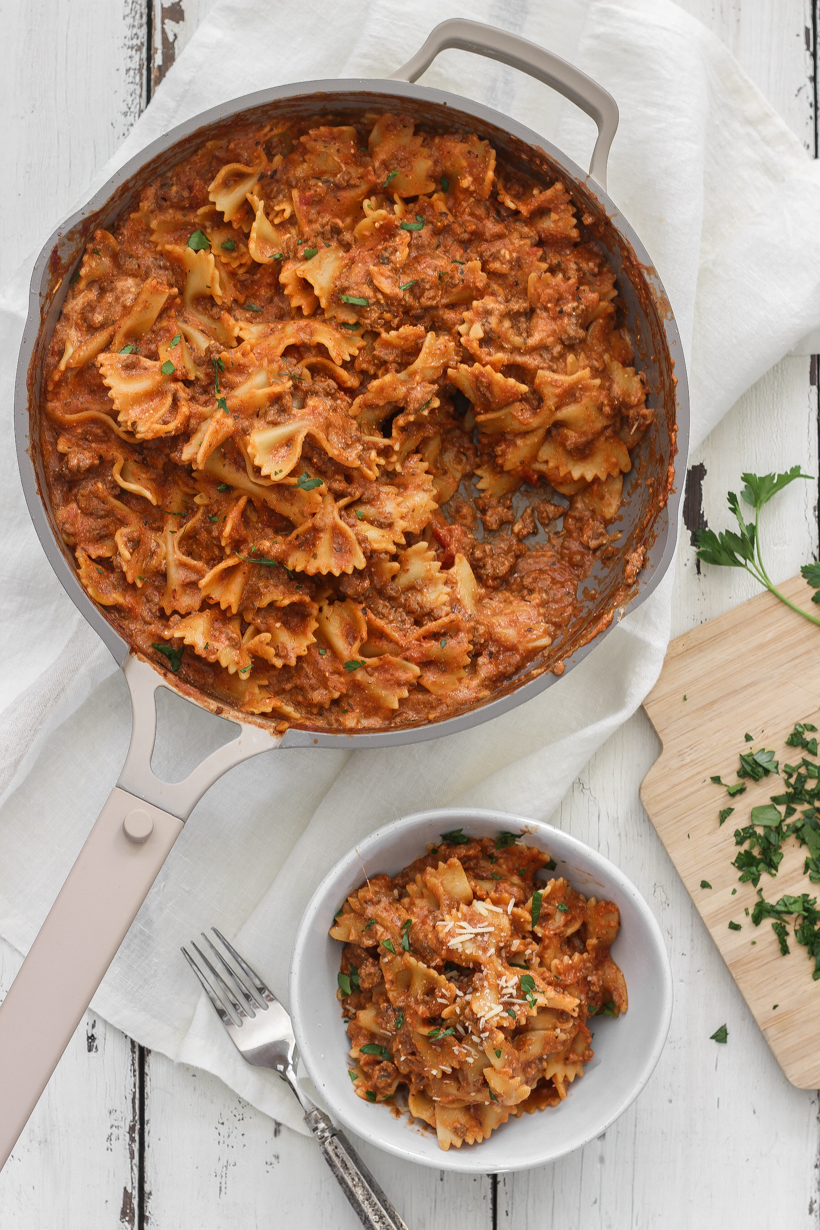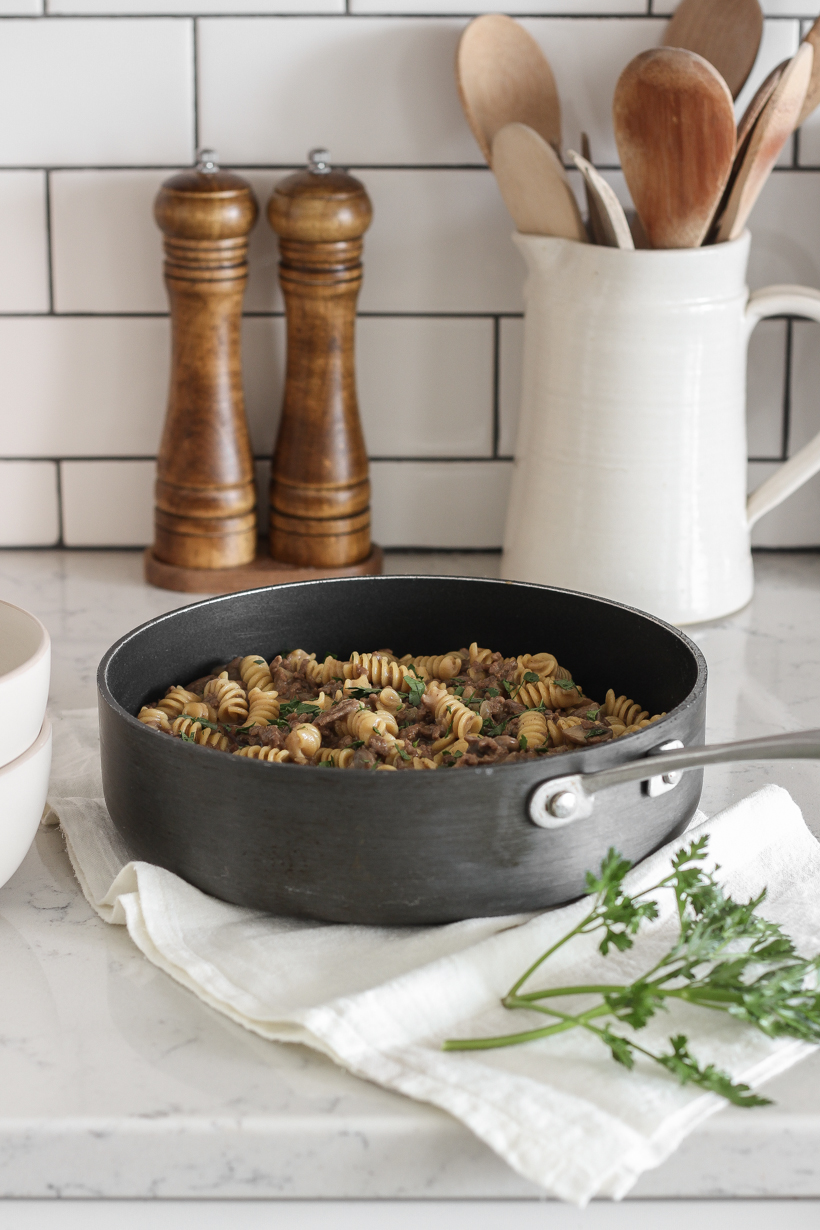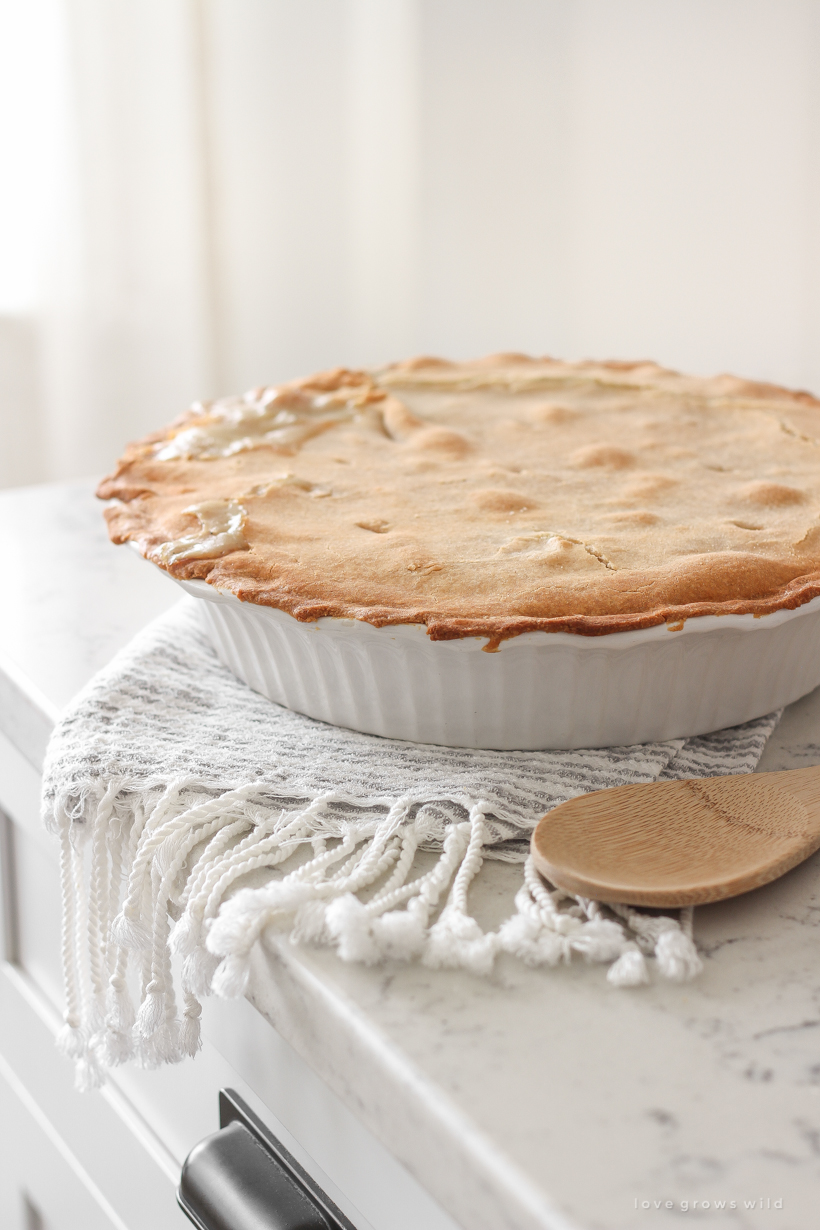 ---
Join our Community
Follow on Instagram
Shop our Home
Shop: Grow + Gather
Follow on Facebook
Follow onPinterest