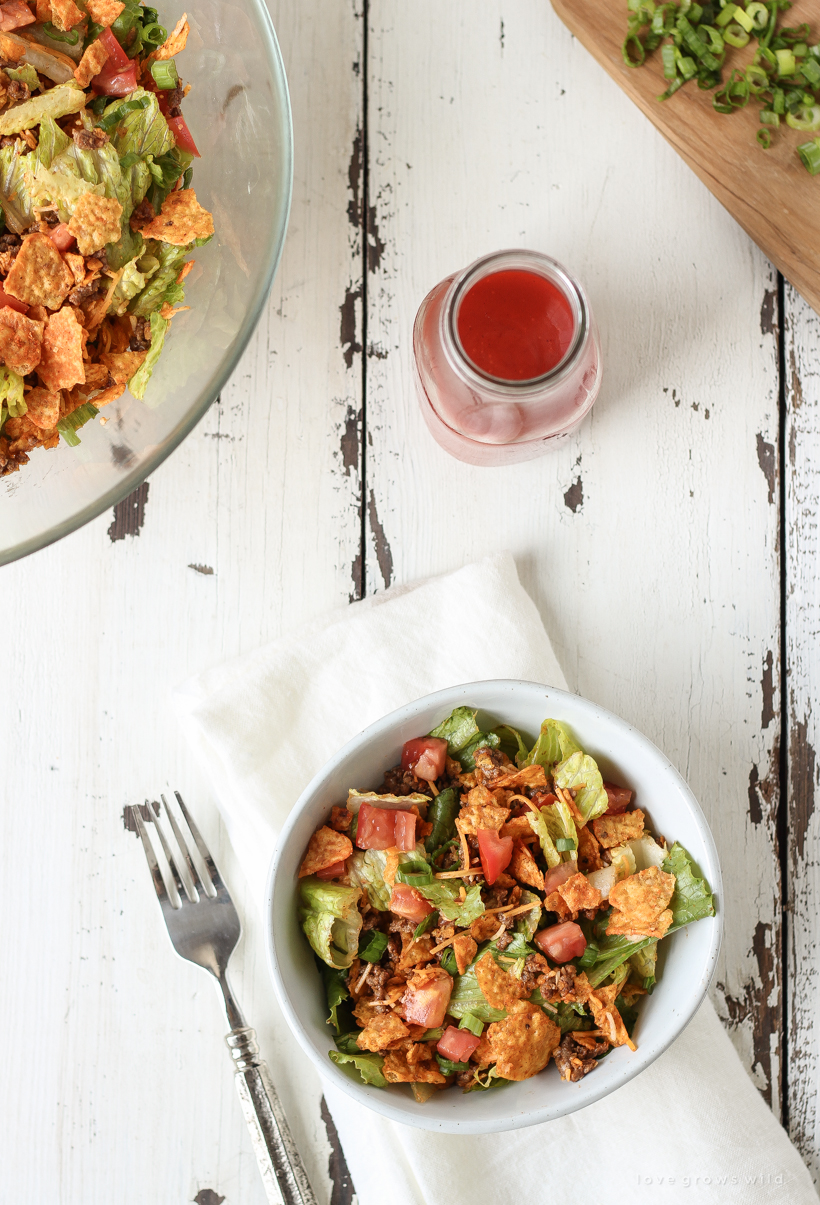 Summertime always brings plenty of cookouts and pool parties and bonfires and opportunities to make our favorite summer barbecue foods. This year my go-to side dish has been a taco salad that my family has been making for as long as I can remember, and each time I bring it somewhere I bring home an empty bowl and requests for the recipe. I realized that I've never shared this yet on the blog, so I thought I'd write down the recipe for you today and give you a fast, easy, fresh, and very delicious summer side dish or meal idea!
This taco salad isn't just your ordinary taco ingredients thrown into a bowl with extra lettuce. I also add crunchy, flavorful Doritos and a tangy Catalina dressing that give this dish a unique flavor that is always a crowd pleaser! My Catalina Dorito Taco Salad is best served as soon as you make it so the chips and lettuce don't get soggy, but if you want to prep the salad ahead of time, I have instructions for how to do that below!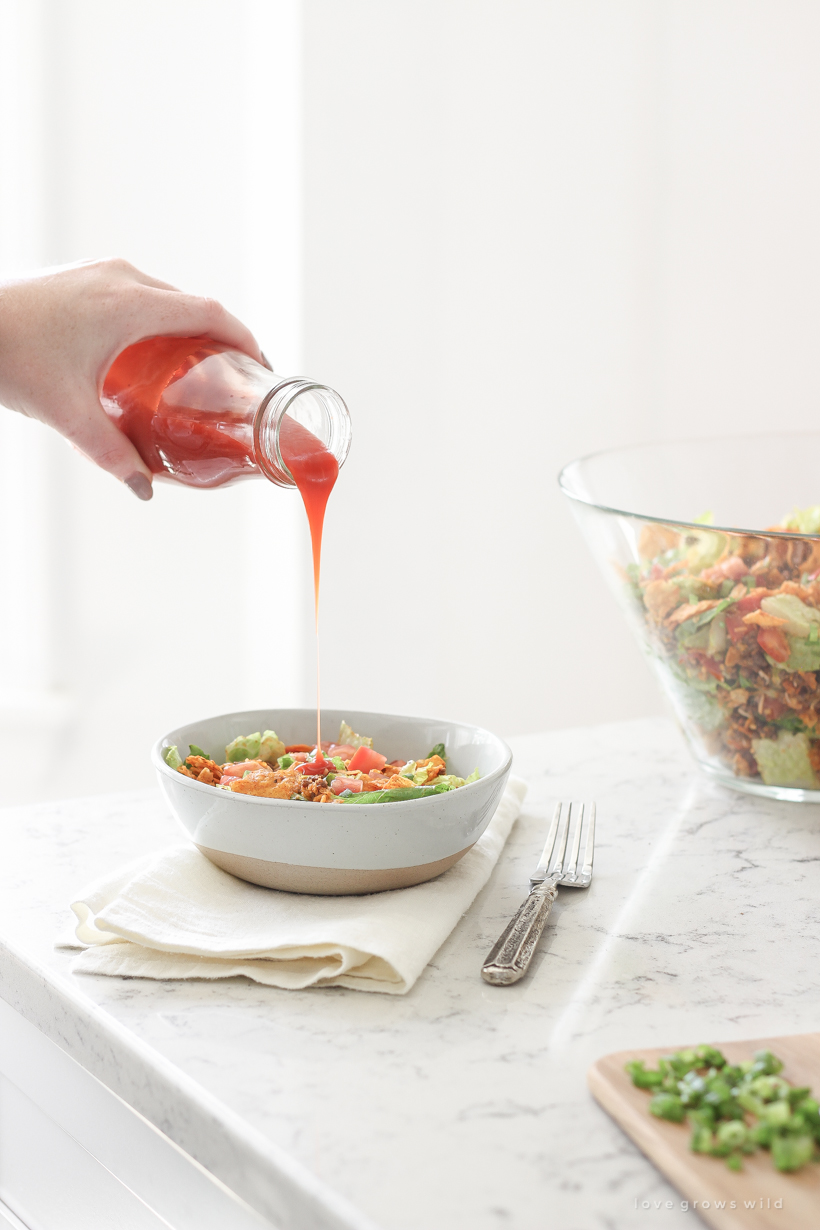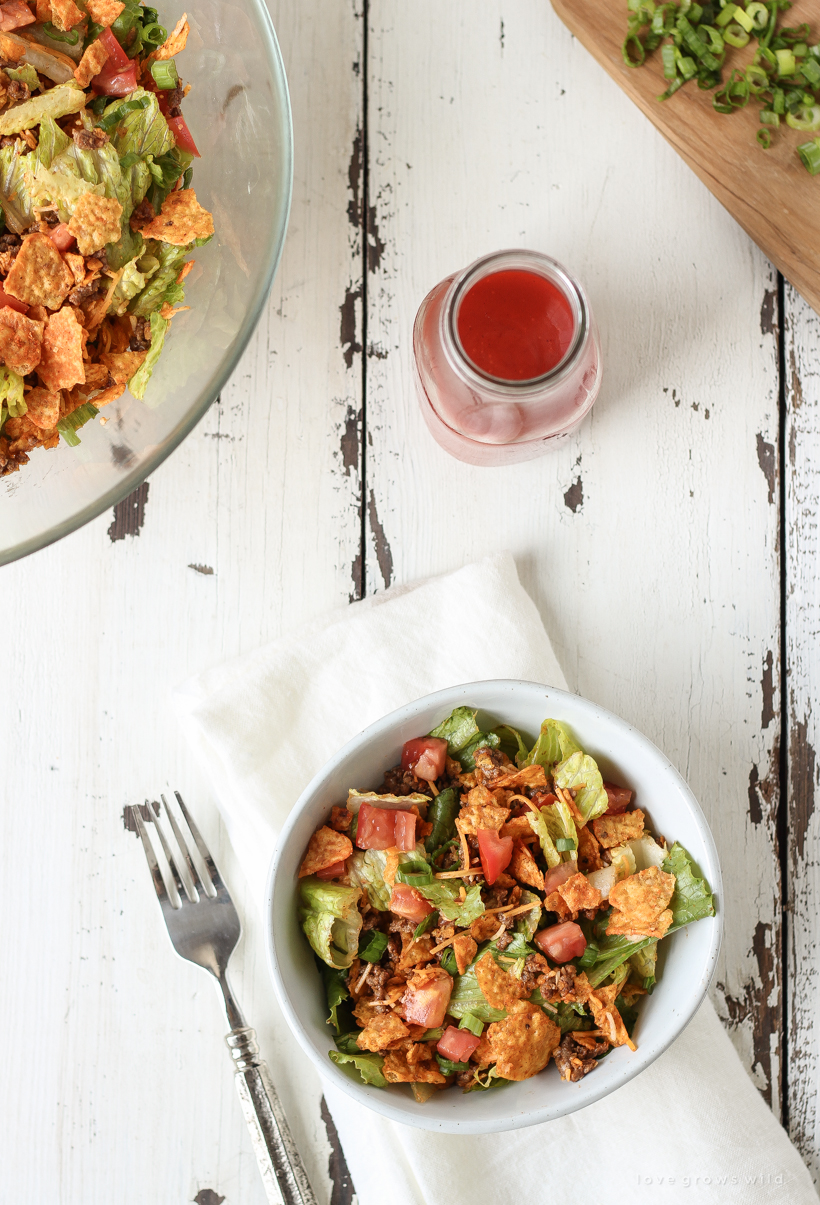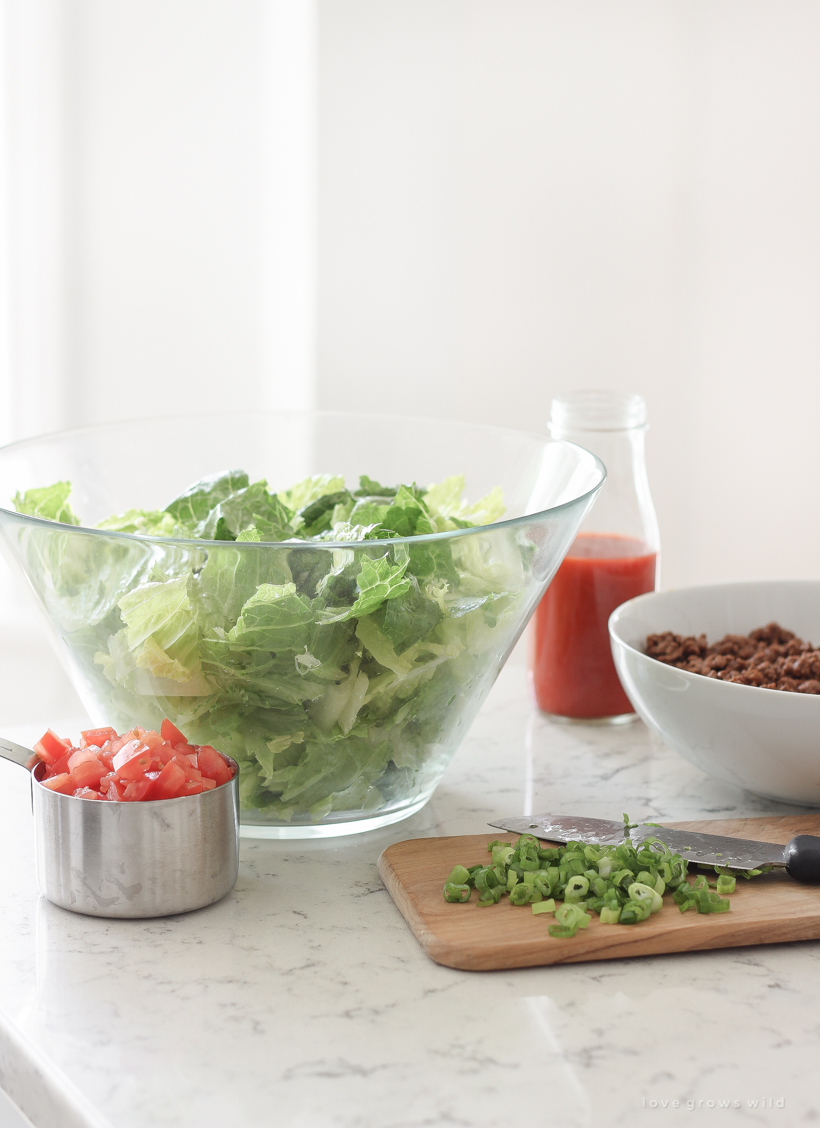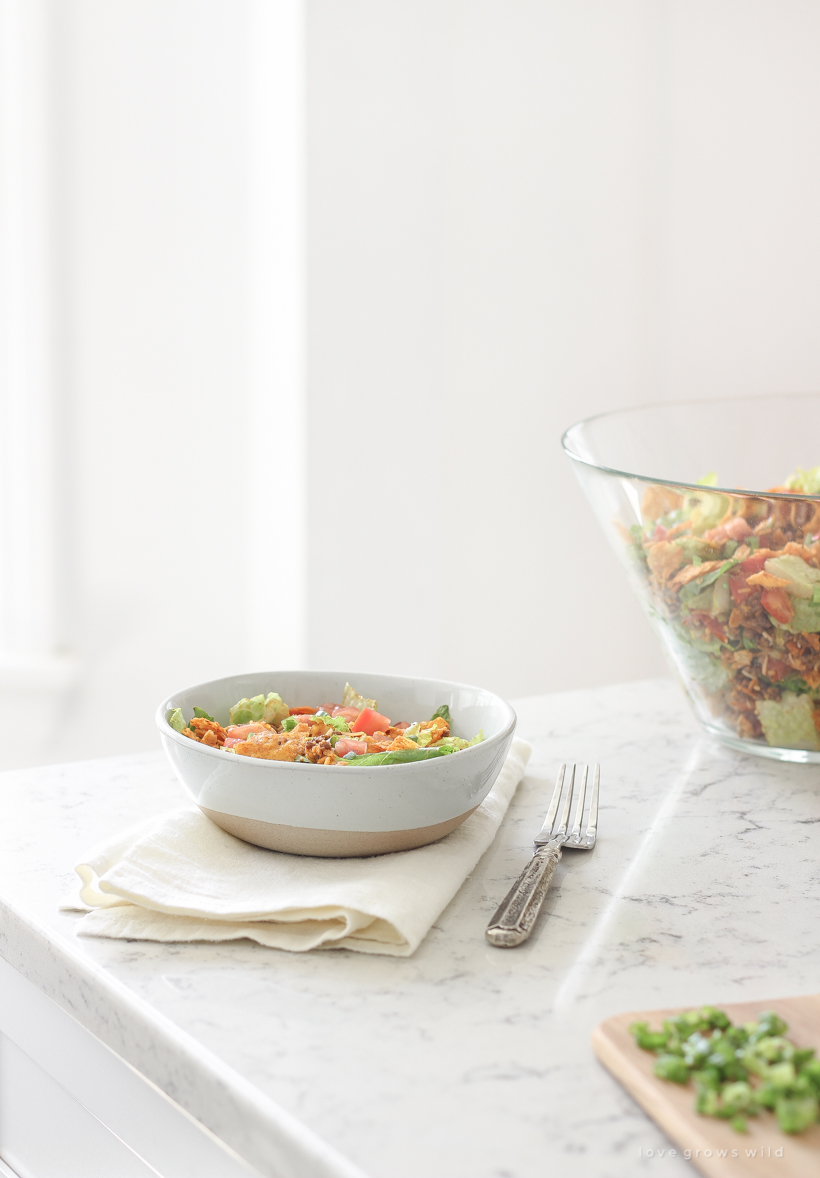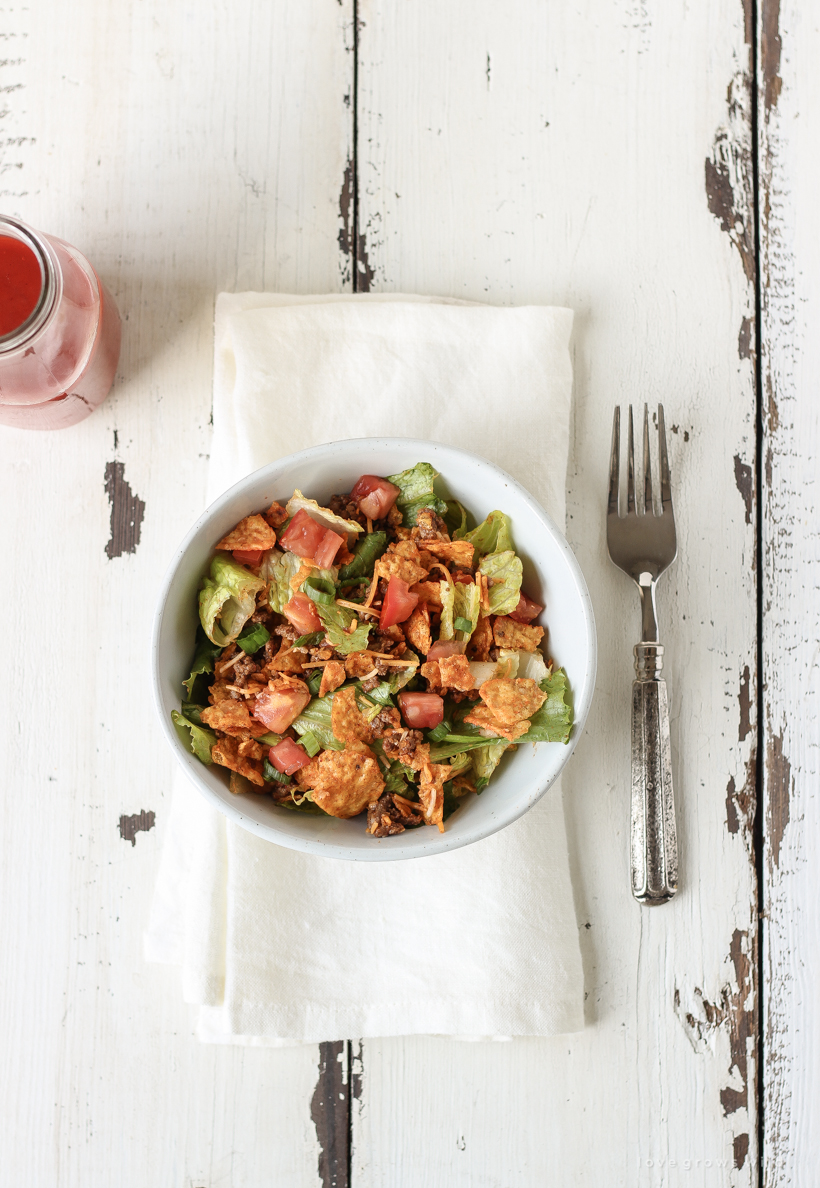 CATALINA DORITO TACO SALAD
INGREDIENTS:
1 lb lean ground beef
1 (1 oz) package taco seasoning
2 hearts of Romaine lettuce, chopped
1 cup tomato, diced
1 cup shredded cheddar cheese
1 (10 oz) bag of Nacho Cheese Doritos, crushed
1 cup Catalina salad dressing
INSTRUCTIONS:
Brown the ground beef until no pink remains, and drain off excess fat. Add taco seasoning to the beef along with the amount of water called for on the taco seasoning packet. Simmer until thickened, about 5 minutes, then remove from heat and cool.
TO SERVE IMMEDIATELY:
In a large bowl, combine the lettuce, tomato, cheese, crushed Doritos, cooled taco meat, and Catalina dressing. Toss until well combined, adding more dressing if desired. Serve salad immediately.
TO PREP AHEAD:
In a large bowl, layer the ingredients in this order (starting from the bottom):
cooled taco meat
diced tomato
chopped lettuce
shredded cheese
Cover and chill the salad in the refrigerator. When ready to serve, add the crushed Doritos and Catalina dressing and toss until well combined.
OTHER OPTIONAL TOPPINGS:
black beans
corn kernels
green onion
black olives
sweet pepper
jalapeno
red onion
avocado
____________
MORE MEAL IDEAS: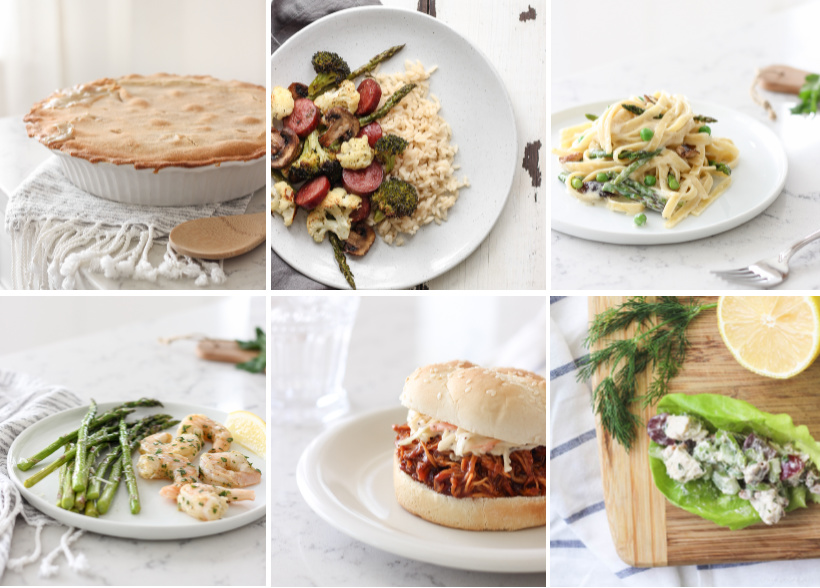 Chicken Pot Pie | Healthy One Pan Roasted Sausage & Vegetables | Spring Vegetable Fettuccine Alfredo
One Pan Roasted Shrimp & Asparagus | Slow Cooker Barbecue Chicken | Chicken Salad Lettuce Wraps
____________
Enjoy, sweet friend! If you try any of my recipes, I'd love to see what you make by tagging me in your photos + stories!
IG: @lizlovegrowswild + #lovegrowswild
---
Subscribe to Blog | Follow on Instagram
Follow on Pinterest | Follow on Facebook