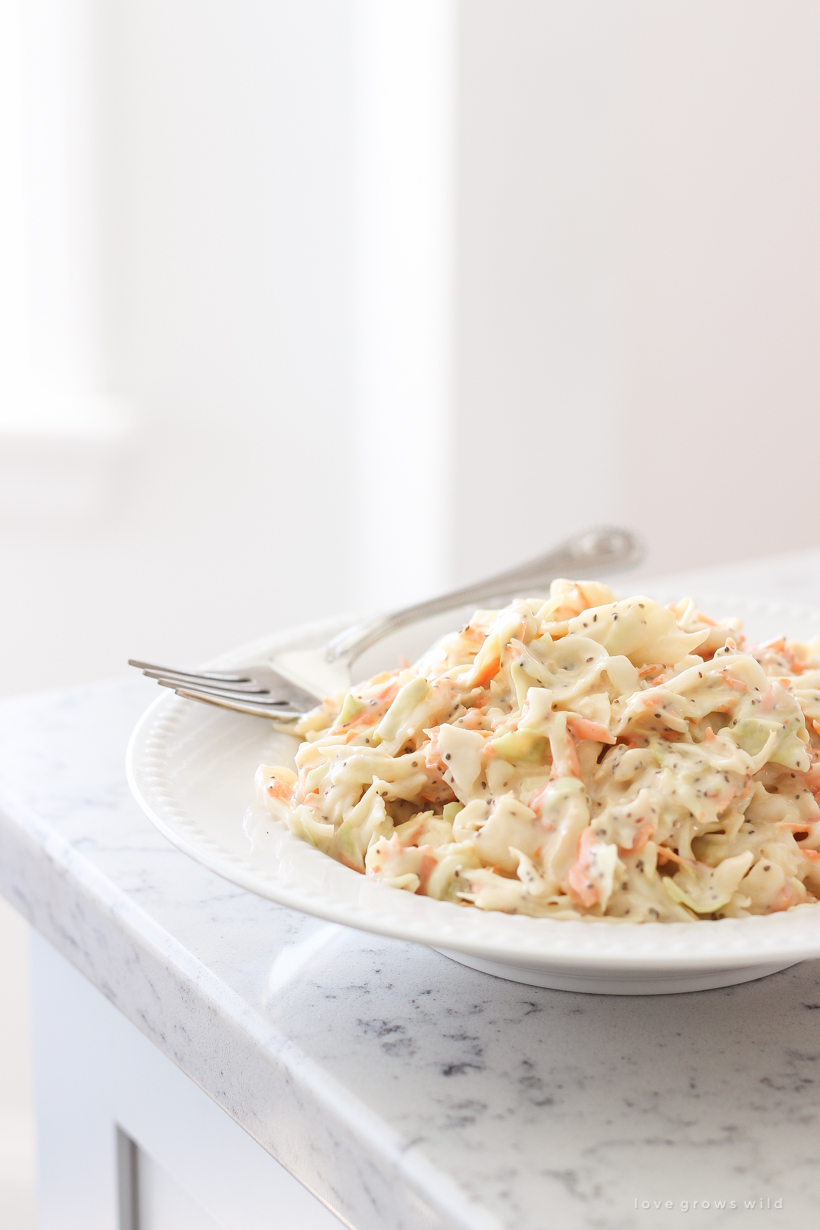 A few weeks ago, I shared a chicken dinner recipe that has been on repeat quite a bit at our house recently, and as promised, today I am sharing the easy coleslaw recipe that I serve with it. You can have this coleslaw as a side dish on its own or add some on top of a barbecue chicken sandwich like I do… so delicious. There's something about this cool, creamy coleslaw recipe that just screams summer to me, and I make it all the time to serve at picnics or with anything we cook on the grill. I think homemade coleslaw is much tastier than what you can buy at the store, and I think once you try this easy recipe you'll enjoy it as much as we do!
A few notes about the recipe…
Once you make the coleslaw, you'll want to let it chill in the refrigerator for at least 2-3 hours to allow the flavors in the dressing to combine. You can also make this a day ahead, and the coleslaw will stay nice and crisp.
I think the celery seed is what makes this recipe, but you can start by adding only 1/2 teaspoon and add more to taste, if desired.
And just in case you are still on the fence about trying this recipe, I should probably mention that when I shared it here the first time over five years ago now, it quickly became and still is today my 4th most popular blog post of all time. It was worth sharing again for all of you who weren't reading my blog that long ago!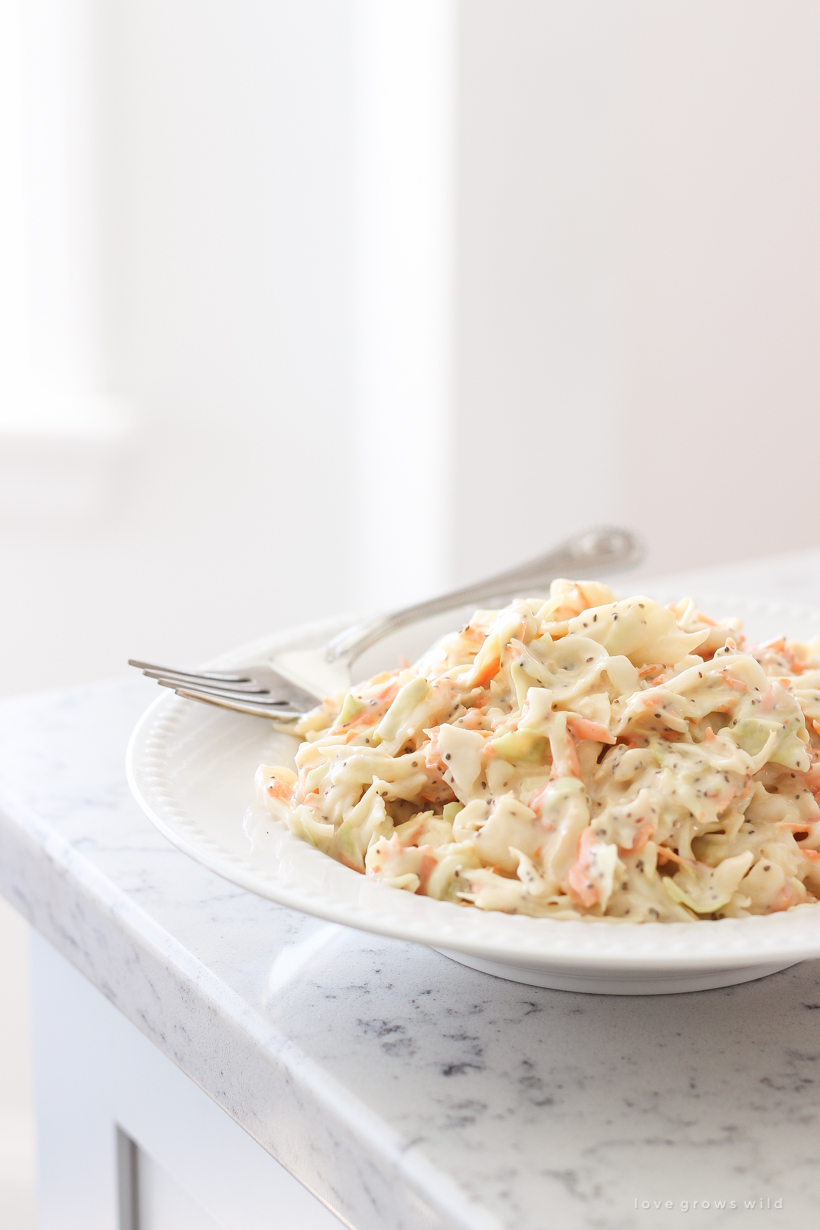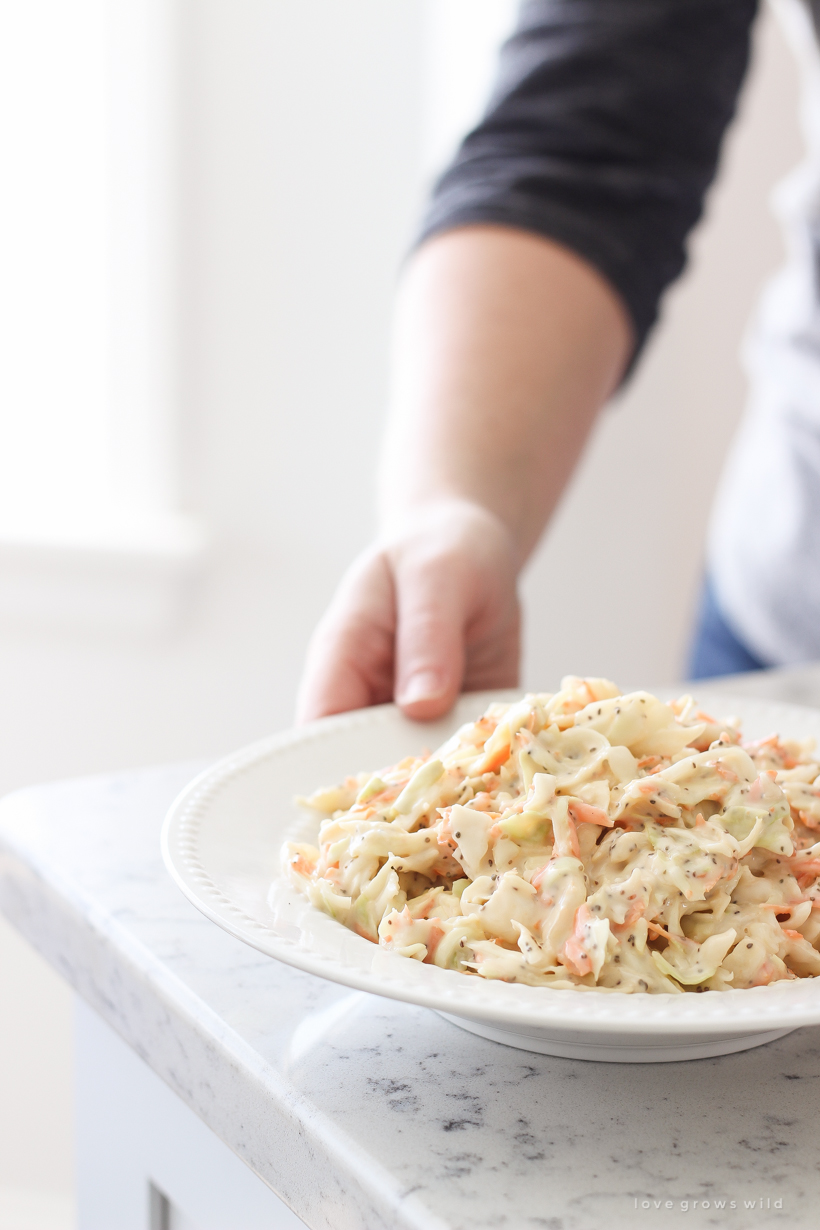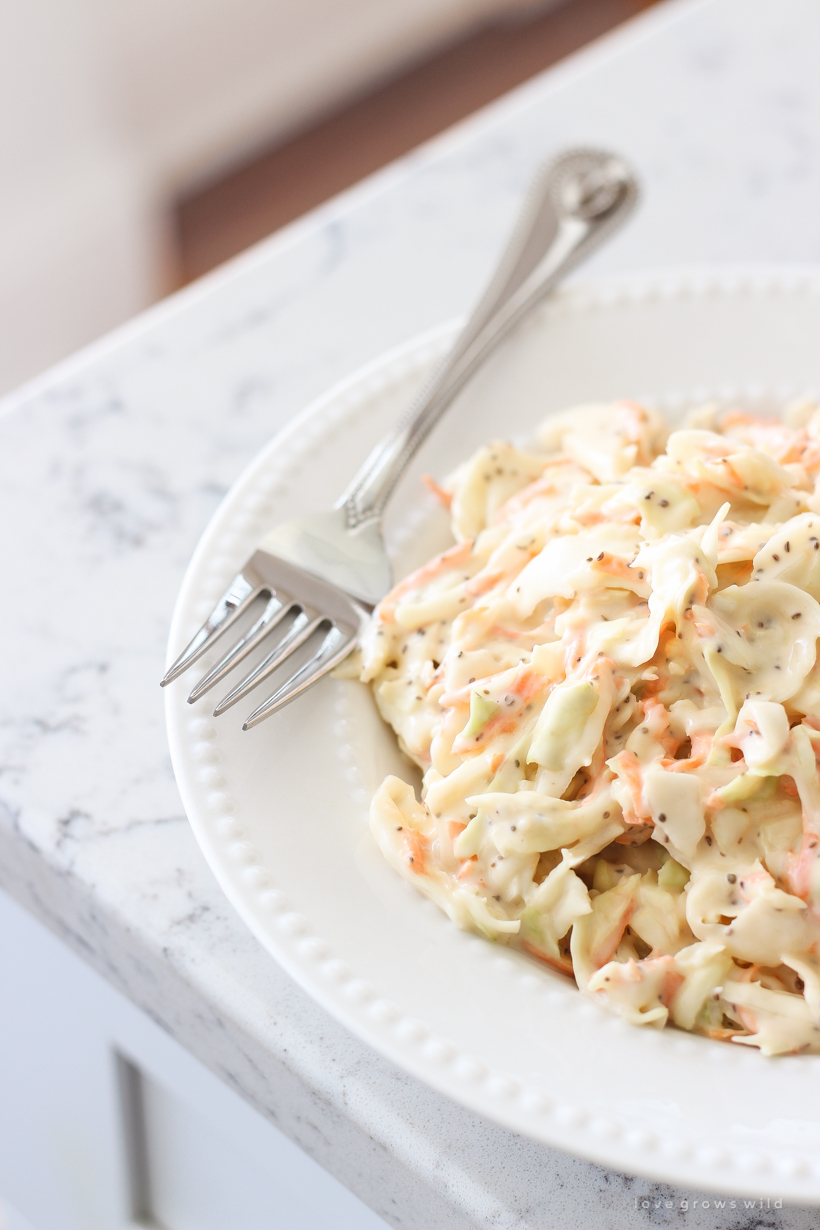 EASY COLESLAW
2 tablespoons apple cider vinegar
2 tablespoons Dijon mustard
2 tablespoons sugar

1 tablespoon celery seed

1 tablespoon grated onion
1/2 teaspoon salt
14-16 ounce bag shredded cabbage with carrots
1 carrot, peeled and grated
In a large bowl combine the shredded cabbage and grated carrots. In another bowl, combine the mayonnaise, vinegar, mustard, sugar, celery seed, grated onion, and salt. Pour the mixture over the cabbage and toss until fully coated with the dressing. You may want to reserve a small amount of the dressing until you mix the coleslaw together and see if the entire amount is needed. Refrigerate for at least 2-3 hours before serving and up to 2 days.
I hope you enjoy this recipe! Let me know what you think in the comments below!
---
Subscribe to Blog | Follow on Instagram
Follow on Pinterest | Follow on Facebook