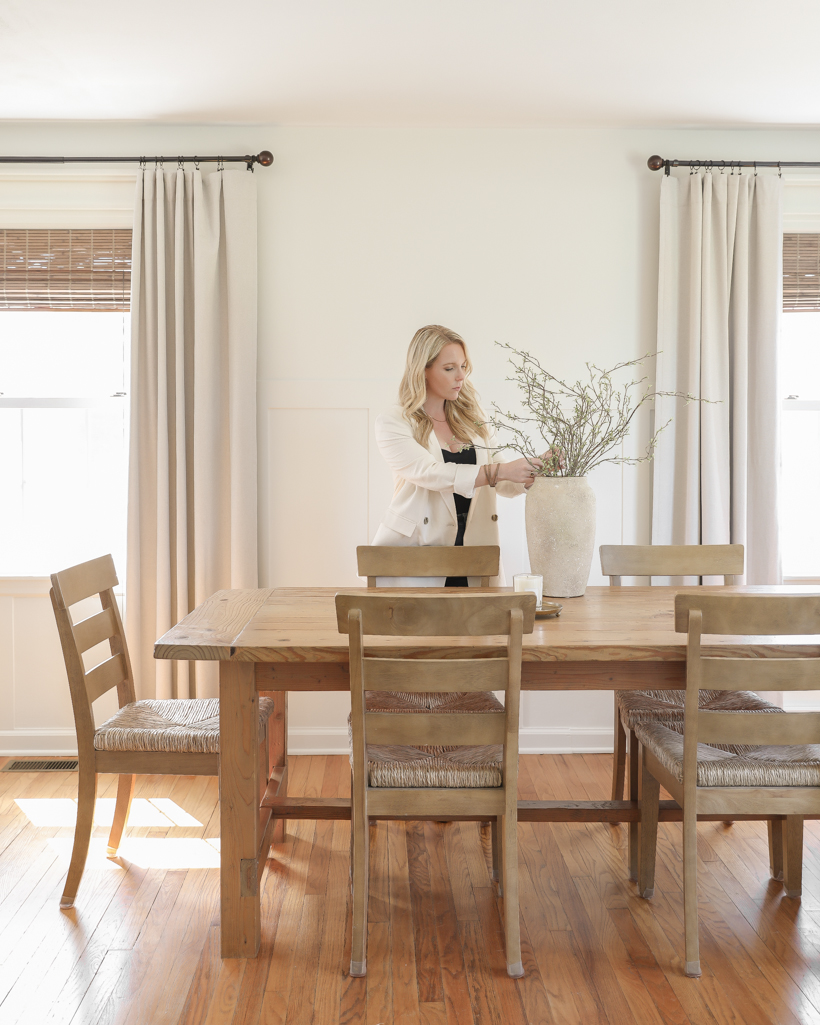 Earlier this summer I took you along as I shopped at one of my favorite affordable home stores, At Home. I bought a few bigger items that gave our outdoor spaces an instant upgrade – a 2-tier double bowl concrete fountain for the deck and a pair of concrete lion statues for my front porch.
This month I wanted to take a trip to a more high end home store I've actually never been to, Pottery Barn. I've bought a few things online before and browse their website often, but I will be 100% honest with you, as I always am – most things I find are way out of my budget.
P.S. this is not in any way a sponsored post. Just sharing my genuine opinion, favorite finds, and shopping experience with you!
I thought it would be fun to go see things in person, check out the quality, and take a look at what worth the splurge vs. what I would probably avoid. I found some things that were surprisingly a decent price and a few things that were absolutely insane, like this $2,000 mirror and this $5,000 chandlier. I also knew they would most likely already have some of their fall decor out and wanted to go see the super cute cloth pumpkins they have every year!
Just like the last shopping trip, I took pictures of all the furniture and decor pieces I wanted to show you, so at the end of this post, I'm sharing a curated collection of my favorite Pottery Barn finds that you can buy right now in-store or online.
– I'll be sharing videos of my shopping trip on Instagram, so make sure you're following there!
Let's go shopping!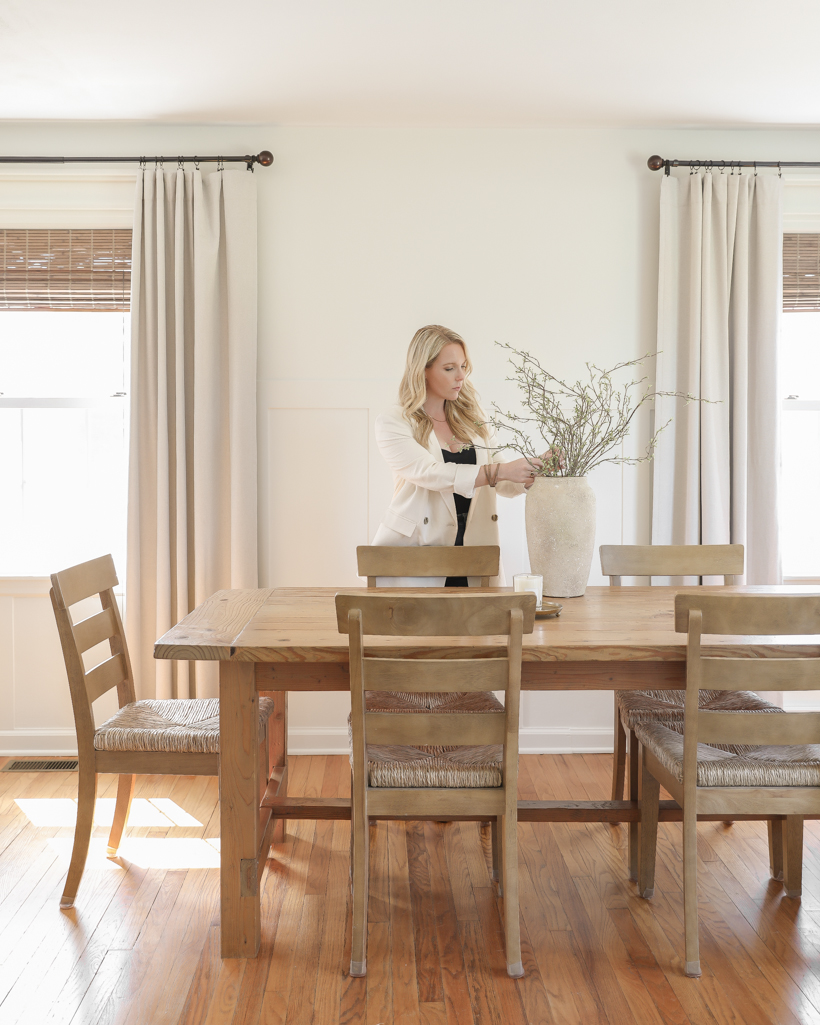 POTTERY BARN FURNITURE:
I spent a good amount of time just browsing each section, checking prices on lamps and pottery and testing out furniture. The beds were big and comfortable, the sofas were made with really nice, durable fabric, and the arm chairs were perfect for snuggling up and sinking into. I found one chair that ironically was called Remmy (same as my little French bulldog), and it was this beautiful extra wide moss green swivel chair that I tried so hard to envision a spot for in my home. If I had enough space in my living room, I would have purchased one or two immediately.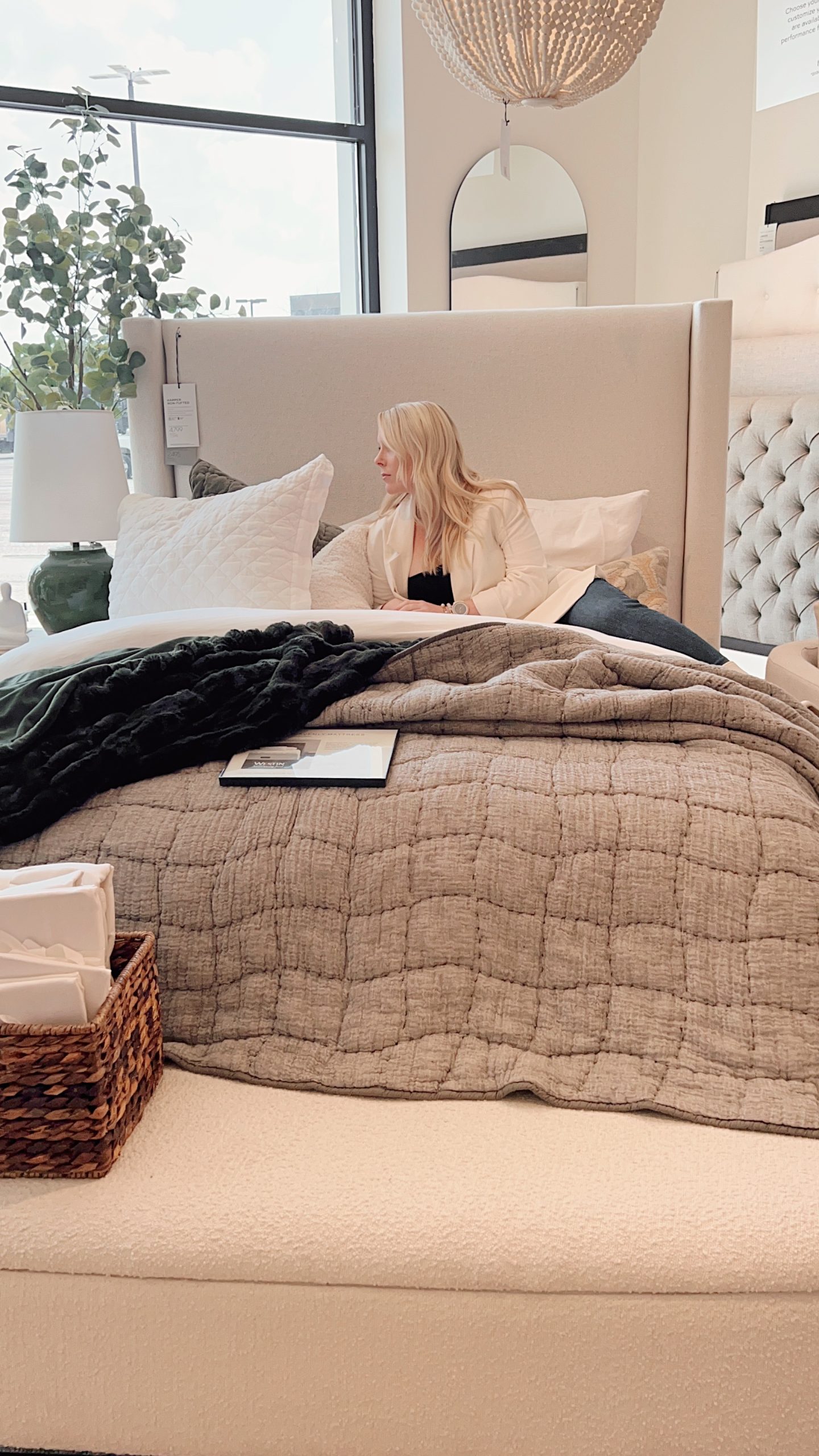 POTTERY BARN VASES & VESSELS:
The common qualities you'll see in pretty much all of the Pottery Barn lines are: natural, organic shapes and textures, muted colors, and high quality materials.
I've wanted to purchase some of their larger vases and pottery for years, but I usually get cold feet when I look at the price tag online. I was surprised when shopping in person though that yes, the pottery is expensive, but… it a) is very heavy and well crafted, which is perfect when you have large, heavy branches or stems you want to display and b) when you can actually see the size of the vase or pot in person vs. just seeing a photo online, it's much easier to justify the price.
For example, if I was shopping the Pottery Barn website and wanted this terracotta vase in the photo below, I would see that it's on the smaller end of the ones they have displayed in photos and assume it's a "small" vase for almost $80. Even though it gives the dimensions, it's hard to imagine what 14.5″ tall really looks like unless you see it in person. And what if the coloring doesn't look the same as it does on the website?
When I spotted this vase in the store, it was the perfect shape with tons of texture and a beautiful neutral, weathered finish. It's a great size for displaying the big branches I love – any bigger, and I honestly don't really know where I would have room for it. So $79 felt like a good price compared to other stores for this quality and size of vase. Another benefit of shopping in store: you don't have to pay for shipping or worry about things breaking in transit.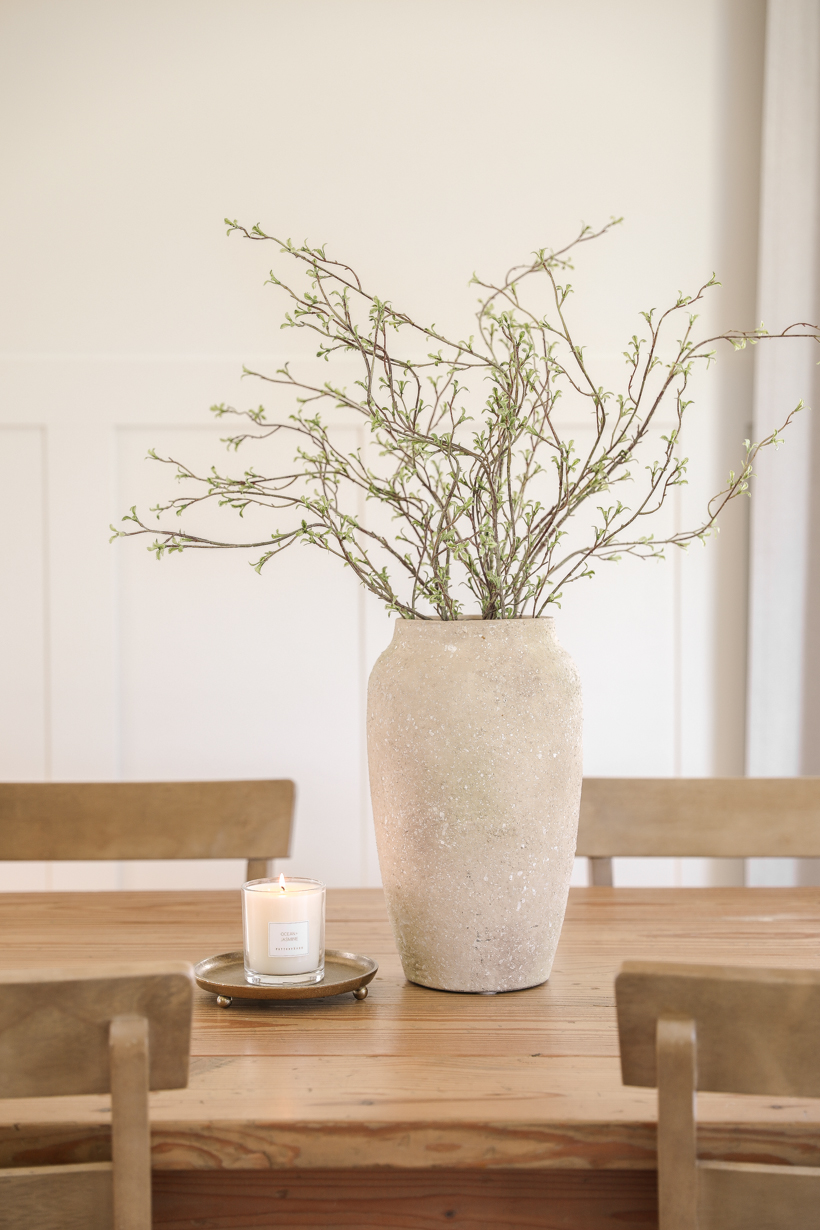 POTTERY BARN CANDLES:
Another decor category I really loved at Pottery Barn was their candle selection. They have several different style vessels, and these heirloom matte candles were stunning. The recycled glass pumpkin lid candles were so pretty for fall!
But we spent a ton of time sniffing all the signature scent candles, and I ended up buying their popular Ocean Jasmine scent. Every candle in the signature line is so fresh and light. Have you ever smelled a candle that is so strong it almost smells chemically? These have such a clean, natural fragrance, and while they aren't the cheapest, they also aren't the most expensive I've seen. I also really liked the Pacific Grove and Fern Grove scents, and I believe all the signature scents are available as reed diffusers and potpourri as well.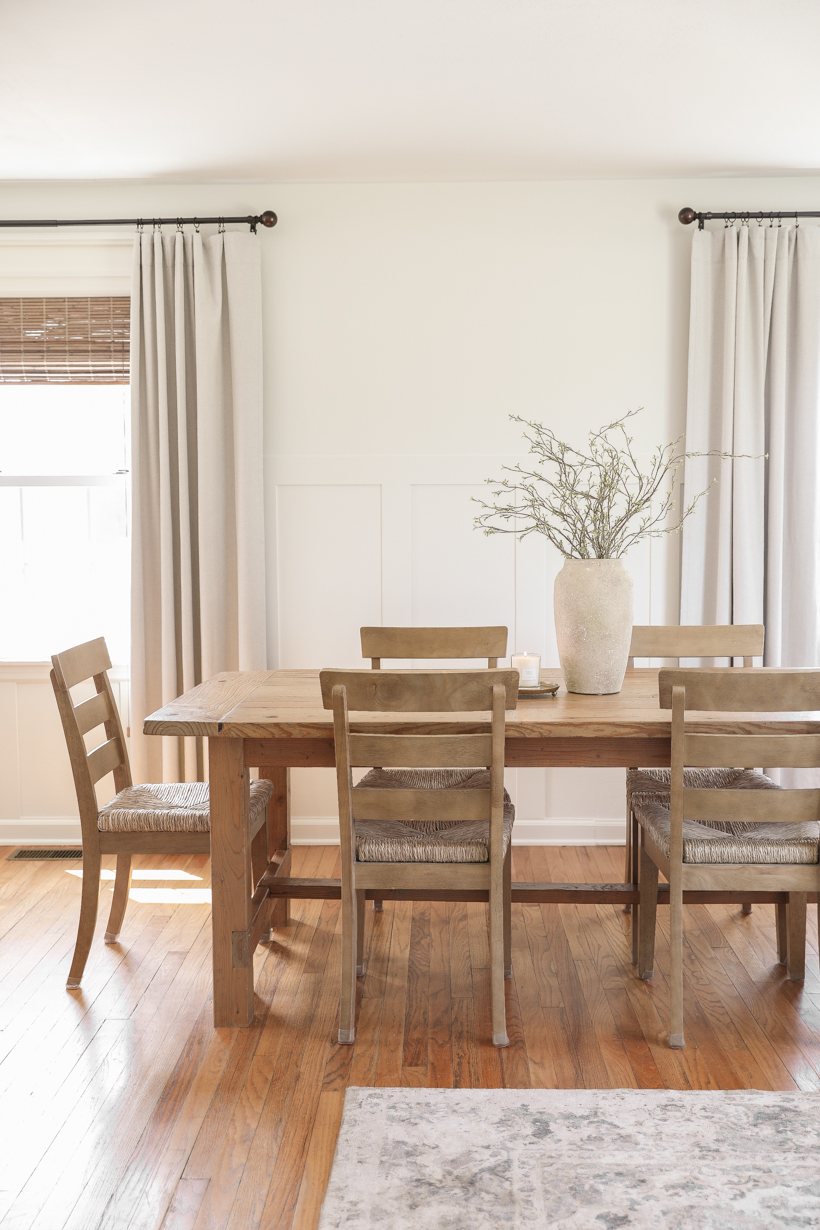 POTTERY BARN LIGHTING:
One thing I do wish was more affordable is Pottery Barn's lamps and lighting. There are some STUNNING large lamps like this Faris ceramic lamp and Plymouth ceramic lamp, but I just can't bring myself to spend that much for a lamp. Hopefully someone at Pottery Barn is listening. 😉
POTTERY BARN PILLOWS:
I did however pick up two of these pieced suede throw pillow covers for the living room. You can buy just the cover or the cover and an insert, but I personally prefer to buy my own insert because a) you can get it cheaper somewhere else and b) I like to pick the size and amount of stuffing in my pillows.
I've ordered Pottery Barn pillows online before when I can catch a sale, and the seasonal designs are always so pretty. You can almost pair any combination of pillows together and get a beautiful look for your bed or sofa, which is really nice if you have a hard time putting patterns and color palettes together.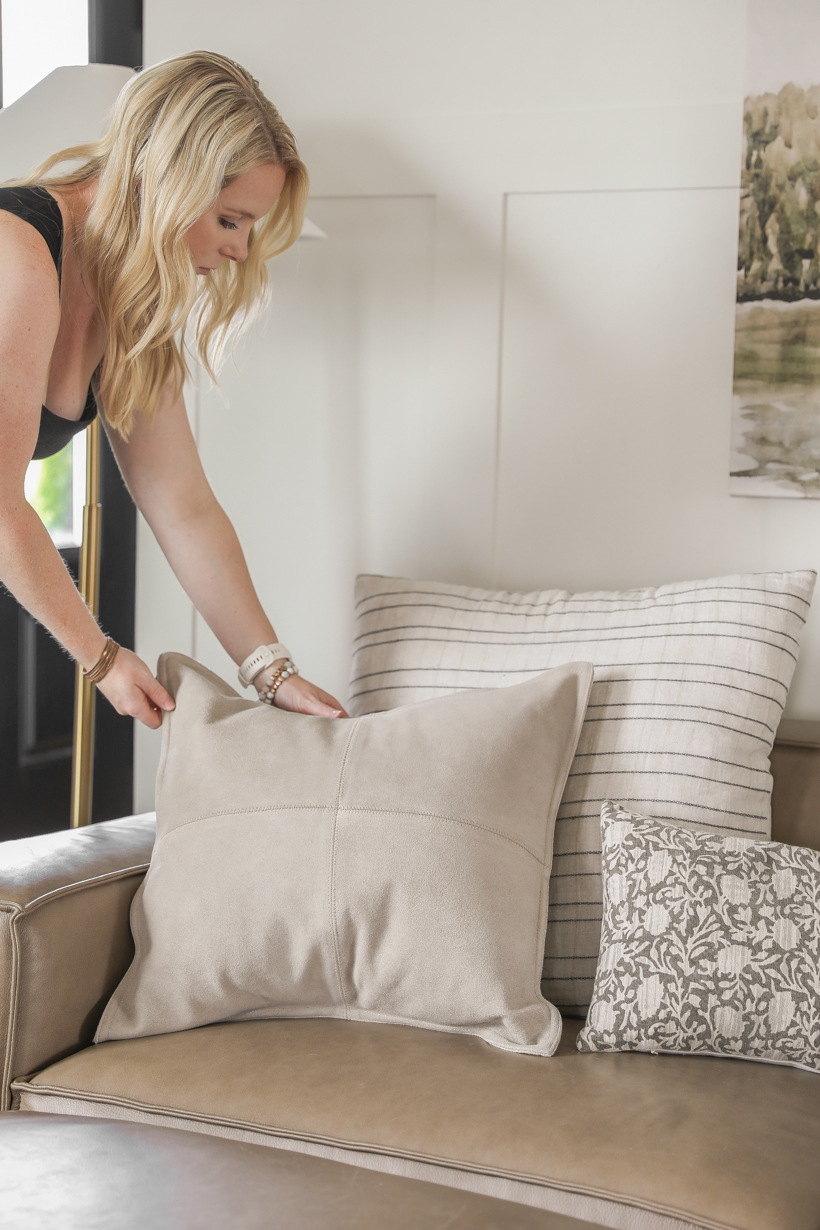 CONCLUSION:
Overall, the majority of the store was above what I wanted to spend, but there are definitely reasonable pieces if you look hard enough and even better when you shop a sale. I would shop here again for:
cozy throw blankets
seasonal decor
candles
side/accent tables
bedding
curtains
vases, vessels, bowls, trays
and maybe seating if you're ready to invest in quality pieces that will last a long time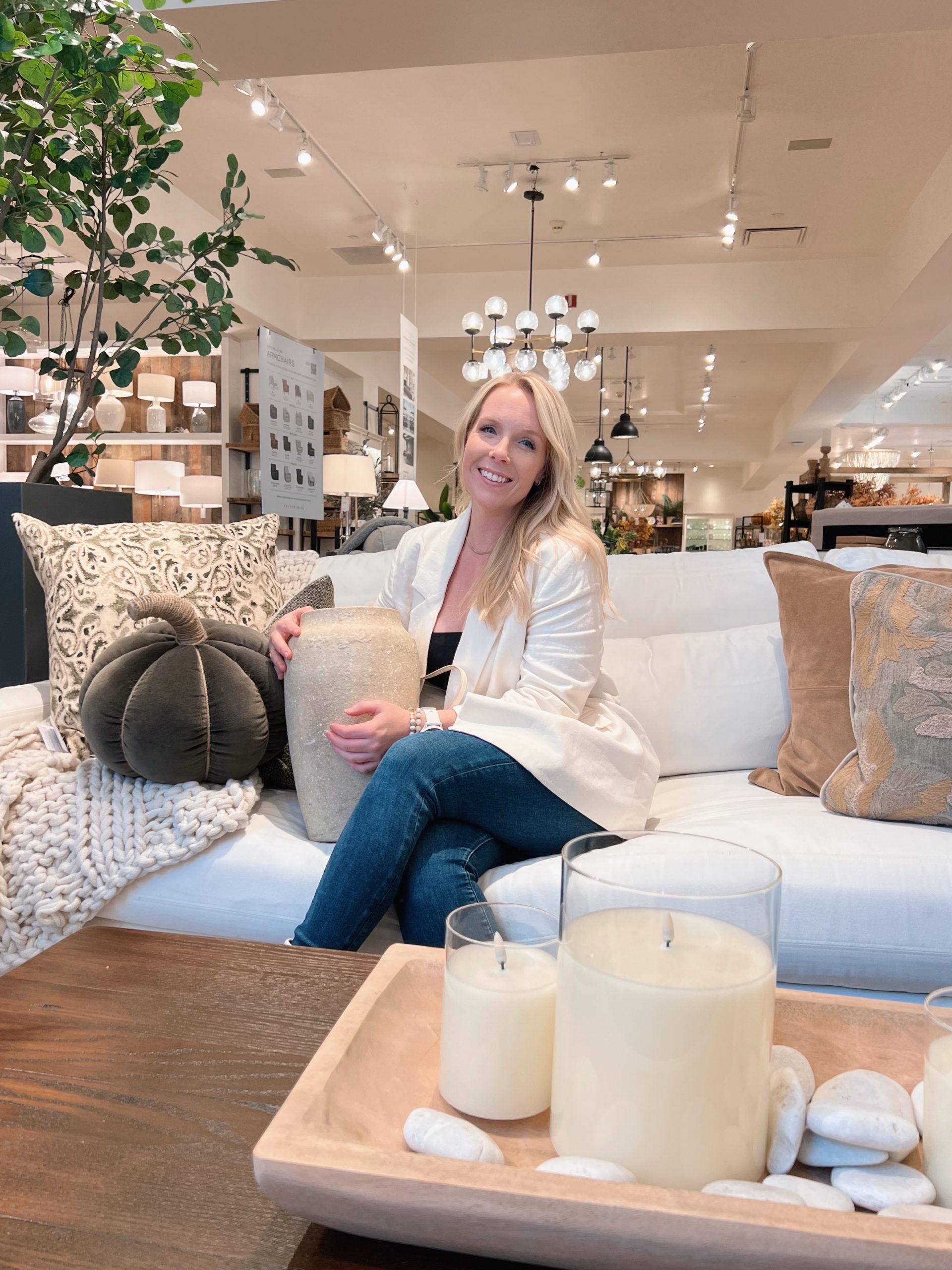 ---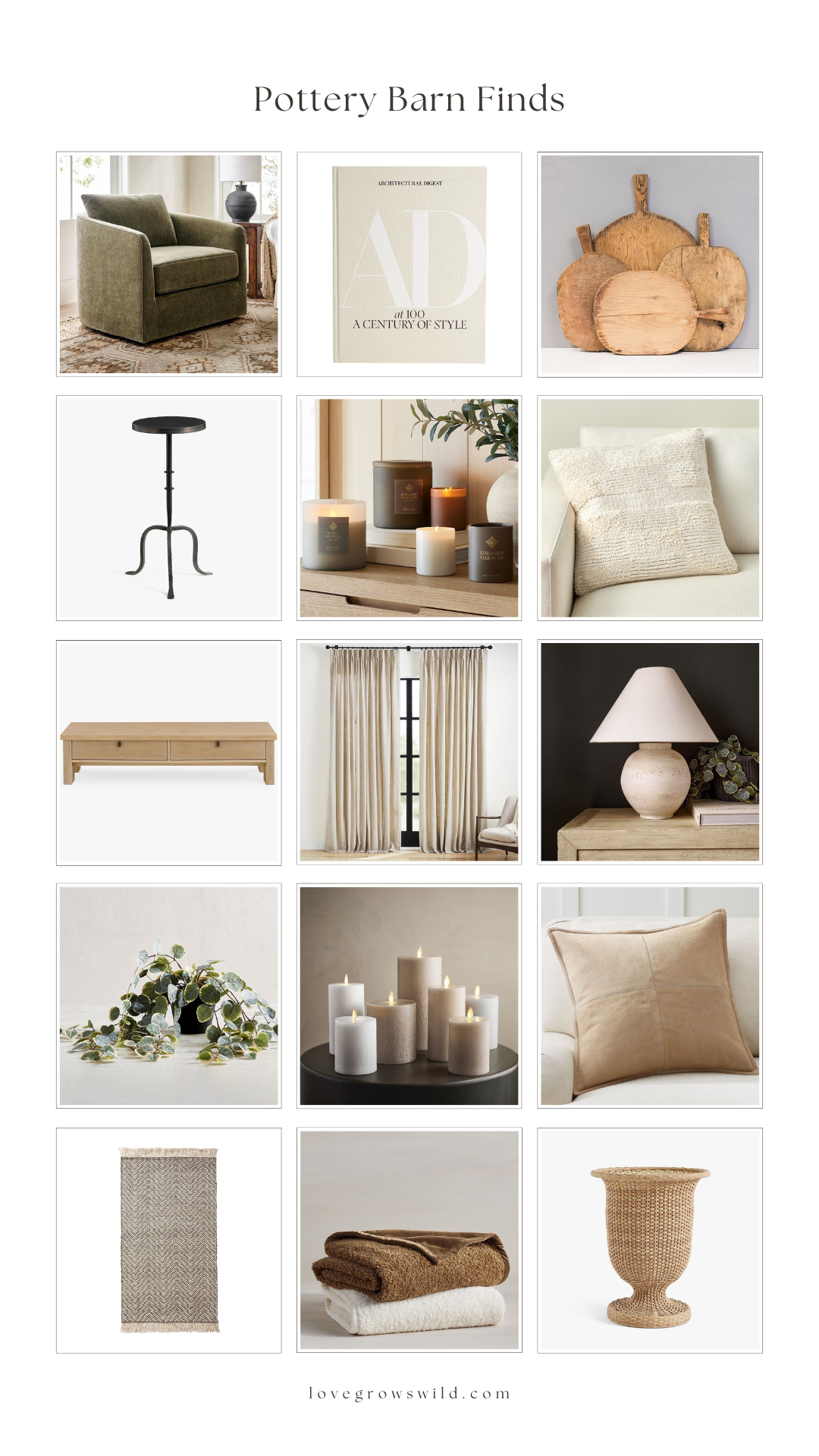 CLICK PHOTOS TO SHOP
---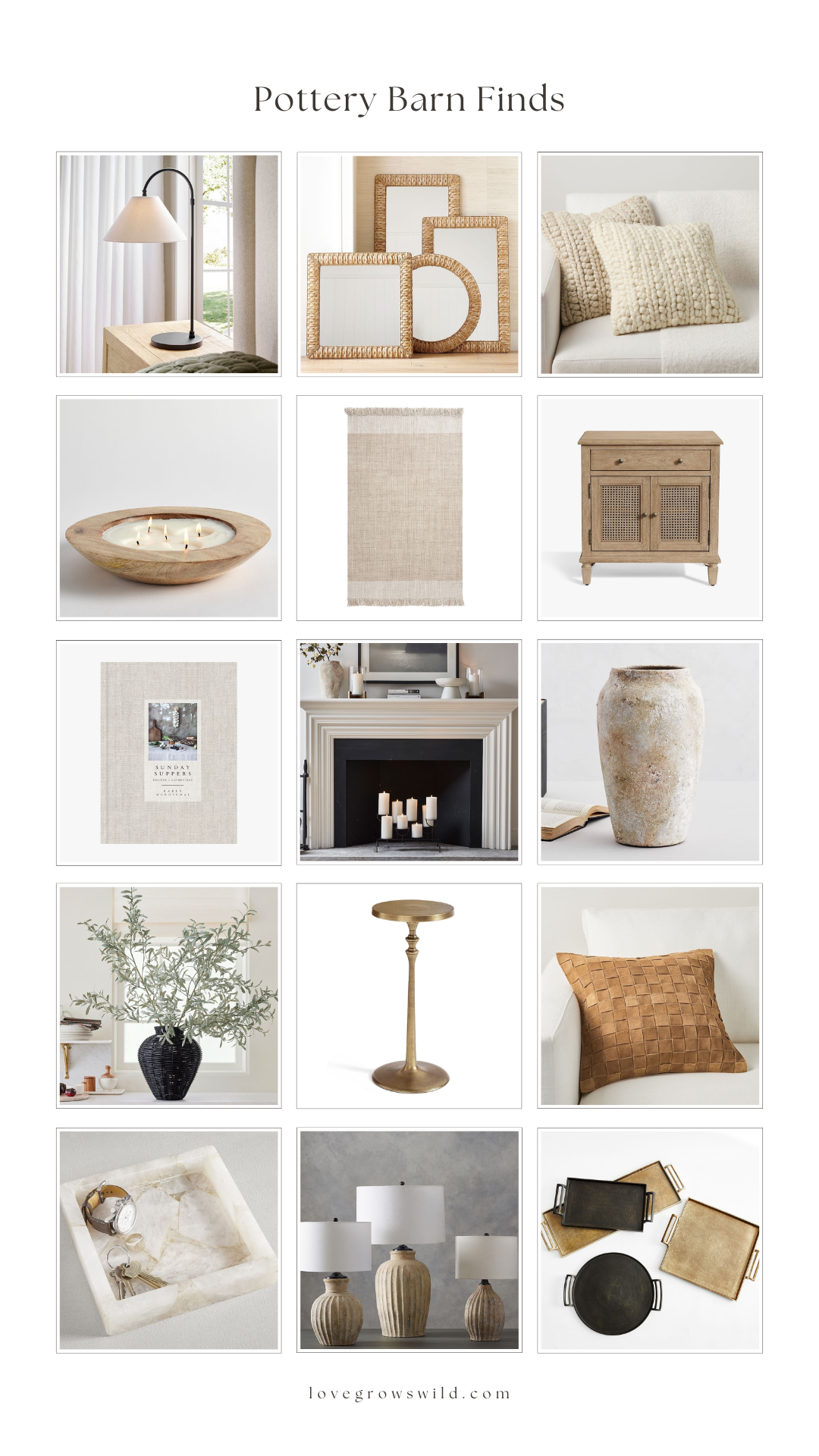 CLICK PHOTOS TO SHOP
---
As always, I sincerely appreciate you shopping through the links I share, which allows me to make a small commission from your purchase while your purchase price remains the same. When you use my affiliate links, I'm better able to create content for this blog as well as support my family, and I thank you from the bottom of my heart for supporting what I do!
---
Our Store: Grow + Gather
Shop my Posts | Shop my Amazon Store
Join our Community | Follow on Instagram
Follow on Pinterest | Follow on Facebook