Finances can be a tricky subject to tackle and are probably something you would not think of being discussed on a blog about positive living. However, Ramit Sethi, the author of the popular I Will Teach You To Be Rich bestselling book, offers a plethora of inspiring quotes, that not only will make you think but also want to take action.
However, you may want to check out this recent interview of him, sitting down with the founder of InsideQuest, Tom Bilyeu. My list of Ramit Sethi quotes will start below the video – enjoy!
Side note: I love how real and brutally honest Tom Bilyeu is here and in all of his interviews! In the near future, I will focus in a post, exclusively on him! He rocks!
1.  "Frugality, quite simply, is about choosing the things you love enough to spend extravagantly on—and then cutting costs mercilessly on the things you don't love."
2. "There are a million different ways to approach any topic. The key is: Instead of focusing on the competition, focus on your audience. Who is your audience, and what do they want that they are not being served right now? I guarantee you, in the yoga audience, there are people who have never done yoga. Then there are people who tried it a couple of times, and they kind of gave up. They say things like, "I should go back," but they haven't. What you can do is take your special insight and your perspective on the world, and serve their needs. That's how you build a business that stands out from all the rest."
3."Focus more on being decisive and less on trying to make the "right" decision. You'll never know until you try, and if you're wrong, you can always try again."
4. "Who wins at the end of the day? The self-satisfied people who heatedly debate some obscure details? Or the people who sidestep the entire debate and get started?"
5. "Listen up, crybabies: This isn't your grandma's house and I'm not going to bake you cookies and coddle you. A lot of your financial problems are caused by one person: you. Instead of blaming "the economy" and corporate America for your financial situation, you need to focus on what you can change yourself. Just as the diet industry has overwhelmed us with too many choices, personal finance is a confusing mess of overblown hype, myths, outright deception—and us, feeling guilty about not doing enough or not doing it right. But we can't just blame corporations and the media: With both food and money, we're not taking personal responsibility to step up, learn this stuff, and get started."

6. "One of the key differences between rich people and everyone else is that rich people plan before they need to plan.
7. "This book isn't about telling you to stop buying lattes. Instead, it's about being able to actually spend more on the things you love by not spending money on all the knucklehead things you don't care about. Look, it's easy to want the best of everything: We want to go out all the time, live in a great apartment, buy new clothes, drive a new car, and travel any time we want. The truth is, you have to prioritize. My friend Jim once called to tell me that he'd gotten a raise at work. On the same day, he moved into a smaller apartment. Why? Because he doesn't care very much about where he lives, but he loves spending money on camping and biking. That's called conscious spending.
8. "But ultimately, expertise is about results. You can have the fanciest degrees from the fanciest schools, but if you can't perform what you were hired to do, your expertise is meaningless."
9. "Cynics don't want results; they want an excuse to not take action. Ironically, even if they win their own manufactured argument, they lose overall, because they're stuck in a prison of their mind."
10. "The 85 Percent Solution: Getting started is more important than becoming an expert."
Related Article: 76 Time Management Quotes: Motivational Lessons On Productivity
11. "There is a limit to how much you can cut but there is no limit to how much you can earn."
12. "The single most important factor in getting rich is getting started, not being the smartest person in the room."
13. The best thing we can do for ourselves is to focus on what we can control
14. What do you love spending money on?
15. I want to challenge people to think about what it would feel like to spend more on the thing they love.
16. My goal is not to make you feel bad, my goal is to actually show you how money can be positive, how you can live a rich life.
17. People desperately grave the truth.
18. Take control at the basic level
19 A rich life is starting from what YOUR rich life is.
20 Psychology trumps math any day of the week.
Core Messages From The Above Video
Keep In Mind: What you got out of this video might be different, but this was my personal main thoughts:
1. Be clear about what a rich life means to you
2. Be clear about what your core money values are
3. Communicate with your potential spouse about their version of the rich life
4. Ask yourself (and your partner) the following questions: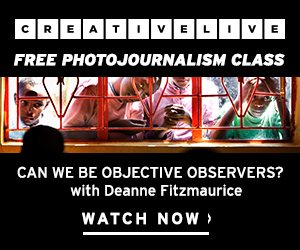 What does money mean to me?
What would MY rich life feel like, look like?
What is the core focus things, that I want to spend money on?
How would it feel if I could spend more money on that core focus?
What items, services, etc. that are not in my core focus area, can I cut back on spending money one?
What does my company or work mean to me?
What would it take to become a top performer in my field?
How can I develop an action plan for becoming a top performer in my field?
Remember:
Any information is only as good as the action you take based on the received information – what actions are you going to take today?