For some of us, life has taught us that trust is not something we should easily give. However, trusting another, seeing the good in them, and giving others a chance are life lessons that we need to learn, to succeed – to an extent of course – which is why I am focusing today's quotes on that subject.
But how do you know when to give trust and when not to?
You can ask yourself the questions, I am sharing with you at the end of the post!
44 Inspirational Quotes On Life And Trust
"Honest people are never touchy about the matter of being trusted."
― Ayn Rand
"Be open-minded to see those that you can't trust.
Be closed-minded and keep ones within your trust."
― Jonathan Suen
"Trust holds fast, standing firm until deliverance arrives or a solution is found."
― Elizabeth George
"Sometimes all we have to do is to trust. Let go of things is an easy job but to stay with a strong heart full of trust is even much more important than all ."
― Arfa Zainab
"Trust is a good business practice."
― Jim Blasingame
"Trust is the residue of promises fulfilled."
― Frank Navran
"A positive consequence of becoming multi-dimensional is having deeper trust and faith in oneself and in the Universe."
― Elaine Seiler
"There are two forces in the universe: fear and love. Trust is part of love because it makes you feel safe, and it is only in this state that you are capable of love."
― Kimberly Giles
"True love, the kind that lasts forever, is very rare indeed. It takes compromise, continued growth, and trust."
― Debra Anastasia
"When we are passionate about God, we can trust our passions."
― Erwin Raphael McManus
Trust opens the door that pain had sealed shut."
― Marty Rubin
"Love many, trust a few, and learn to paddle your own canoe."
― American Proverb
"Trust in yourself, your ability, and your struggles, but not in your appetite."
― M.F. Moonzajer
"The things you can take with you: Love, Trust, Respect, Joy,.
The things you leave behind: Everything else."
― Robert Charles Waldron
"The biggest mistake is not to forgive someone who broke your trust but to return him the previous version of you who trusted blindly."
― Himmilicious
"Sometimes beautiful things come into our lives out of nowhere. We can't always understand them, but we have to trust in them. I know you want to question everything, but sometimes it pays to just have a little faith."
― Nutan Bajracharya
"Trust is the bedrock of intimacy; it is the ability to rely on someone because you believe that he or she has your best interest at heart."
― Chana Levitan
"There are two ways of thinking. One is living life based on fear. The other is trusting. Letting go and allowing trust to control our lives takes mental gymnastics."
― David W Earle
"You have so much love in you. Trust your friends and family. They're all you have, but they're precious, the most important part of your life."
― Deb Baker
"If you walk through a door with deadlocks,bolts and chains don't betray or turn your back on that trust. The privilege of knowing all that goes on behind that door should be treated as an extraordinary gift. For many people will only ever see half of the real person they've known for years."
― Anonymous
"Trust your instincts, love with your whole heart, forgive, and never take anything for granted."― Terri Haynes Roach
"True love can't exist without trust."
― Norma Gail
"Intuition is to develop a trust in yourself, and to the silent whisperings of your heart. If you trust yourself, you can trust others, you can trust existence."
― Swami Dhyan Giten
"Trust in many ways is a much greater compliment than love"
― Nasif.E.Ridoy
"I have learned that trusting another takes a leap of faith; taking a risk and putting emotions on the line. This is in the hope that the other will accept and understand you."
― Aisha Mirza
"Trust is easy to give but hard to keep also it's hard to achieve but easy to lose"
― Russ
"If you desire something, and trust that it will come to you, then you will have it."
― Mike Basevic
"In a race between danger and indecision, the difference between life and death comes down to confidence. Faith in our abilities, certainty in ourselves and the trust we put in others."
― Emily Thorne
"You have permission to walk away from anything that doesn't feel right. Trust your instincts and listen to your inner voice — it's trying to protect you."
― Bryant McGill
"In the end, you have to choose whether or not to trust someone."
― Sophie Kinsella
"To have faith is to trust yourself to the water. When you swim you don't grab hold of the water, because if you do you will sink and drown. Instead, you relax, and float."
― Alan Wilson Watts
"Loving someone is giving them the power to break your heart, but trusting them not to."
― Julianne Moore
"Trusting is hard. Knowing who to trust, even harder."
― Maria V. Snyder
"If we can just let go and trust that things will work out the way they're supposed to, without trying to control the outcome, then we can begin to enjoy the moment more fully. The joy of the freedom it brings becomes more pleasurable than the experience itself."
― Goldie Hawn
"I would rather trust a woman's instinct than a man's reason."
― Stanley Baldwin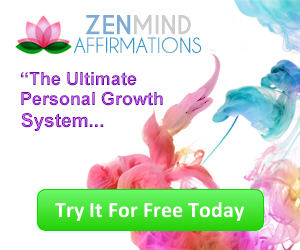 "Forgiveness must be immediate, whether or not a person asks for it. Trust must be rebuilt over time. Trust requires a track record."
― Rick Warren
"Trust is the fruit of a relationship in which you know you are loved."
― William P. Young
"Trust is the glue of life. It's the most essential ingredient in effective communication. It's the foundational principle that holds all relationships."
― Stephen R. Covey
"It is more shameful to distrust our friends than to be deceived by them."
― Confucius
"Consistency is the true foundation of trust. Either keep your promises or do not make them."
― Roy T. Bennett
"Trust your instincts, and make judgments on what your heart tells you. The heart will not betray you."
― David Gemmell
"Don't trust people who tell you other people's secrets."
― Dan Howell
"Keep your promises and be consistent. Be the kind of person others can trust."
― Roy T. Bennett
"Trust is knowing that when a team member does push you, they're doing it because they care about the team."
― Patrick Lencioni
Four Questions To Overcoming Trust Issues
Do my reactions line up with reality based on facts or my thoughts based on past issues, and experiences? This step may take work that you will need to take time for, before trying to embark on another relationship. Find ways like mindfulness, and therapy to work through those automatic thoughts, and overcome past programming, so that you can respond with a clear mindset when connecting with others.
Have you practiced non-defensive communication? If you are responding in anger, or without clarity, the chances are that the people you will encounter will also get defensive, and the opportunity for communication and trust-building is lost. Practice a combination of listening skills and proper, open ways to communicate.
Are you direct and clear about your needs and boundaries? People are not psychic, and they express themselves differently, even have different ways to express being and feeling loved. Being open about how you communicate, what your needs are is important in any healthy relationship of any kind – romantic or not.
Are you willing to be open and honest? If you are not willing to give honest responses and be clear, and open to see a potential positive interaction than you can expect others to respond to you in that way. Be trustworthy to attract trustworthy people into your life.
Remember the road to overcoming trust issues starts with yourself – not with other people – and only if you are willing to do the inner work, do you have a chance of having trustworthy, open, and productive relationships.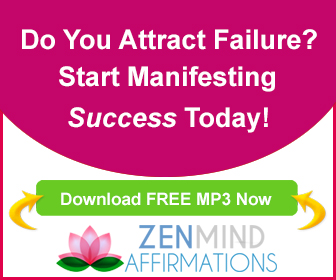 The Psychology of Trust – Ted Talk