Welcome to Top 28 Tim Ferriss Quotes – Powerful Words to Inspire You To Take Action!
In case you don't know (but you should) Tim Ferriss is a Best Selling Author that has changed the way people look at passive income. The 4-Hour Workweek book was on the Best Seller List for 7 consecutive years, and for good reason.
He's an angel investor and/or advisor to Facebook, Twitter, Stumbleupon, Evernote and Uber – and his podcast reaches millions weekly.
But before I get to the quotes, I wanted to share with you a video from his popular Youtube channel, where he talks about how to become super-productive! Enjoy!
Tim Ferriss Quotes:
In other words, you can spend all day undermining other people, and even if you're right, who cares? Anybody can talk about why something's bad. Try doing something good.
The key to that satisfaction is to reach the nirvana in which love of practice for its own sake (intrinsic) replaces the original goal (extrinsic) as our grail. The antithesis of mastery is the pursuit of quick fixes.
I think we go about desiring things all day long, and then wondering why we're unhappy.
The day before something is truly a breakthrough, it's a crazy idea. If it wasn't a crazy idea, it's not a breakthrough; it's an incremental improvement.
Well, I decided to flip it around and travel when I was really young when I had zero money. And I had experiences that, basically, even a billion dollars couldn't have bought.
PICK THE RIGHT AUDIENCE TO SUCK IN FRONT OF "If anybody is going to go out and pitch investors, my advice is to make your first 10 meetings with investors that you don't really want to fund from because you're probably going to suck in the beginning. I sucked for a really long time.
The Beginning is "heart work," not "head work" "So much of the job is more emotion and 'heart work' than it is 'head work.' The head comes in after, to look at what the heart has presented and to organize it. But the initial inspiration comes from a different place, and it's not the head, and it's not an intellectual activity.
On my coffee table at home, I have a piece of driftwood. Its sole purpose is to display a quote by Anaïs Nin, which I see every day: "Life shrinks or expands in proportion to one's courage." It's a short reminder that success can usually be measured by the number of uncomfortable conversations we are willing to have, and by the number of uncomfortable actions we are willing to take.
Most of history was built by young people. They just got credit when they were older.
Free education is abundant, all over the Internet. It's the desire to learn that's scarce.
The phrase that I probably use the most to myself in my head is just one word: accept.
Greatness comes from humble beginnings; it comes from grunt work. It means you're the least important person in the room—until you change that with results.
Creativity operates differently. You work hard because you're inspired to, not because you have to. Work becomes fun, and you have the energy for days because this life is not a "young man's game." It is an "inspired person's game.
Being busy is not the same as being productive.
Is that a dream, or a goal? Because a dream is something you fantasize about that will probably never happen. A goal is something you set a plan for, work toward, and achieve
Learn to be difficult when it counts. In school as in life, having a reputation for being assertive will help you receive preferential treatment without having to beg or fight for it every time.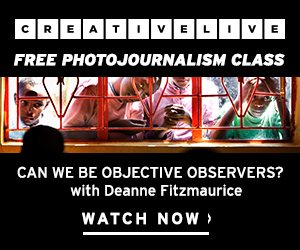 You won't believe what you can accomplish by attempting the impossible with the courage to repeatedly fail better.
Interrogate the information shared with you by others, and use it as a way to make up your own mind, not a path to follow.
Everyone struggles. Take solace in that.
Think of problems like gold mines. The world's biggest problems are the world's biggest business opportunities.
You can use positive constraints to increase perceived free will and results. Free-form days might seem idyllic, but they are paralyzing due to the continual paradox of choice (e.g., "What should I do now?") and decision fatigue (e.g., "What should I have for breakfast?")
I've realized that instead of following the trends, you want to identify the trends but not follow them. It's good to recognize trends, but if you follow them, you get sucked into them, and then you also fall with the trend
Courage was more important than confidence. When you are operating out of courage, you are saying that no matter how you feel about yourself or your opportunities or the outcome, you are going to take a risk and take a step toward what you want
I now believe that confidence is achieved through repeated success at any endeavor
Related Post: 20 Ramit Sethi Success Quotes – Author of I Will Teach You To Be Rich
For a long time, I've known that the key to getting started down the path of being remarkable in anything is to simply act with the intention of being remarkable
What we fear doing most is usually what we most need to do.
Tomorrow becomes never. No matter how small the task, take the first step now!
Sometimes having no experience is a huge advantage. Age doesn't matter; an open mind does
Questions and Action Steps For You:
What free tool are you going to use for your morning meditation starting tomorrow (if you have not done any meditation before)
Here are some options:
Headspace is what he mentioned – which is not completely free
Deep Meditation – a completely free app, supported by minimal apps. That is the app that I use on a daily basis
Youtube – there are great guided meditations available for free on Youtube just waiting for you to be discovered. A specific channel I recommend is called The Mindful Movement, which has a lot of free, very popular and effective meditations of various lengths and subject available.
Question  Two:
How are you going to practice asking questions today?
Take action steps toward a successful future today!
Tim Ferriss' book Tribe of Mentors is available on Amazon or via Kindle Unlimited for free right now!
Many blessings
Claudia